Didymos Baby Woven Wrap Prima Sole Levante
Didymos Baby Woven Wrap Prima Sole Levante
Product Description
Description
Didymos Prima Sole Levante

A gorgeous, cool toned gradation Prima! Soft, and incredibly beautiful. We find it reminiscent of the beauty found in the natural world. The colour combination is so lovely. This wrap was named for Claude Monet's Soleil Levant.

Details
Material: 100% Organic Cotton
Fabric Weight: 180 GSM
Released: September 26, 2016


 How do you wash your Didymos? Washing instructions

This is an iconic Didymos weave and a fan favourite. Having existed in different permutations since the 1970's this weave has withstood the test of time and passing trends. With their classic look to their airy weave, there is one for everyone. We find them easy to wrap with, soft after just one wash, and visually stunning. It's a personal favourite at Little Zen One, comprising a good deal of our stash.
Please allow two weeks for shipping. 

Shipping
In-stock orders ship within 72 business hours from our warehouse. You can choose Flat Rate or Carrier Calculated Shipping. Please note, there are delays with the first (initial) scan at all carriers due to COVID volume. We ship with USPS in United States. In Canada via Canada Post, Purolator, Canpar and UPS. Worldwide with Asendia or USPS. If you need your order faster - no problem! Please reach out and we can off Express and Priority Shipping Options. Outside of North America? You may be charged duties and/or customs fees.
Customer Reviews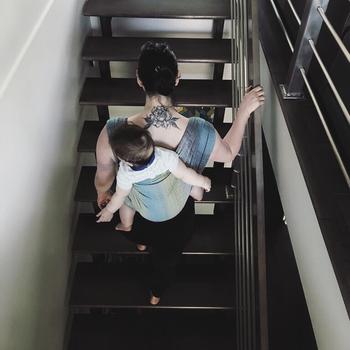 06/14/2019
Sole Levante is a great wrap
This wrap is great to use. I find it thin but supportive which makes it very easy for me to tighten and get a snug fit. It is the wrap me and my husband use the most these days. The colours are so lovely, I am a sucker for the natural earthy hues in this gradient. It has also been lovely for hot weather wearing recently. It is a household go-to wrap and I highly recommend it for beginners and expert wrappers alike! Love LZO, fast shipping, amazing service, and so happy to support a small mama run business.
07/09/2020
I love my sole !
I love this sole is super thin great for hot weather perfect for summer wrapping!!!
Jackie Q.
Fort Myers, Florida, United States