Didymos Baby Woven Wrap Mystic Petrol 1975
Didymos Baby Woven Wrap Mystic Petrol 1975
Product Description
Description
Didymos Mystic Petrol hemp 1975 Old Standard (OS)
The one-wrap-to-rule-them-all! This is a famous Didymos woven wrap - it's thin, but the hemp adds strength and shine. Works for newborns to toddlers. 

Hemp wraps offer a ton of support and are buttery soft when broken in. Hemp is know for it's temperature and moisture regulating properties, so it is breathable and skin-friendly. Hemp is also one of the world's most sustainable fibers. 

Like all Didymos wraps, they offer support in the width and length, with great diagonal stretch. 
Details:
Material: 70% Organic Cotton, 30% hemp
Colors: Turquoise, Petrol, Natural
Fabric Weight: 190 GSM (lightweight)

How do you wash your Didymos? Washing instructions
Some sizes may take 2 weeks to ship.
Shipping
In-stock orders ship within 72 business hours from our warehouse. You can choose Flat Rate or Carrier Calculated Shipping. Please note, there are delays with the first (initial) scan at all carriers due to COVID volume. We ship with USPS in United States. In Canada via Canada Post, Purolator, Canpar and UPS. Worldwide with Asendia or USPS. If you need your order faster - no problem! Please reach out and we can off Express and Priority Shipping Options. Outside of North America? You may be charged duties and/or customs fees.
Customer Reviews
05/23/2022
I recommend this product
Didymos wrap
I absolutely love this wrap.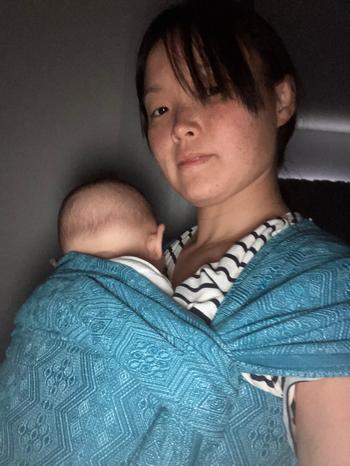 04/24/2022
Light and strong
I was able to use this wrap in the tbyb program and it was amazing. Thin and grippy but also strong. It was easy to tighten and felt very secure. It's a great squish wrap!
Nicki

United States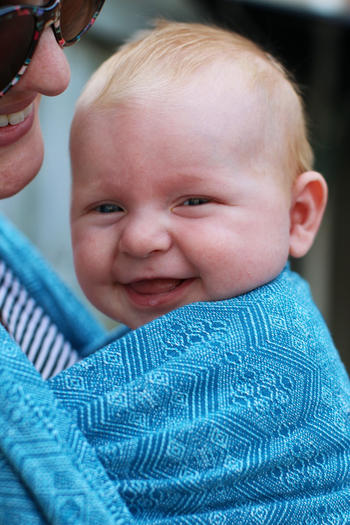 01/08/2022
I recommend this product
A classic for a reason!
There is a reason this is a classic! It's a gorgeous colour and strong without being heavy. Easy to wrap with and really lovely.
Heather T.

Canada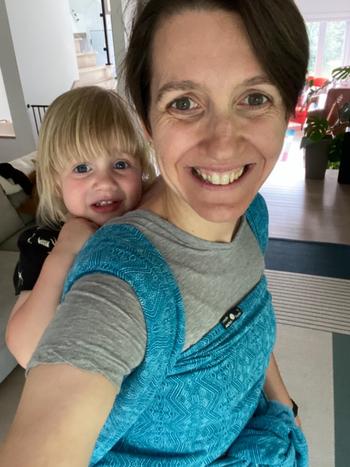 08/13/2021
I recommend this product
Love it
It is a gift for a family member. It needs breaking in, but softens up quickly. I used to own it and it was perfect for a mini to bigger baby!
Andréane F.

Canada
08/03/2021
I recommend this product
Great wrap!
This is a lovely wrap that I was able to try through TBYB. The colour is phenomenal! It is lightweight but the fabric feels heavier than the GSM would suggest, and I was comfortable wrapping both my newborn and toddler in it.
Heather

Canada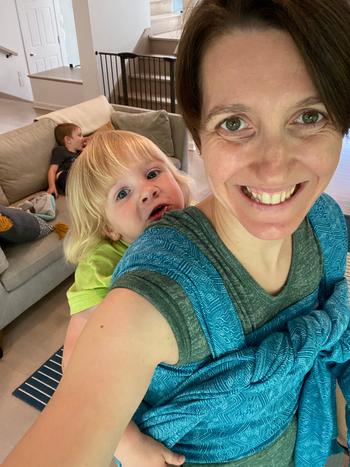 07/18/2021
Love it!
It needs breaking in new, but softens up pretty quickly. Perfect from squish to toddler (but thin).
Andréane F.
Longueuil, Quebec, Canada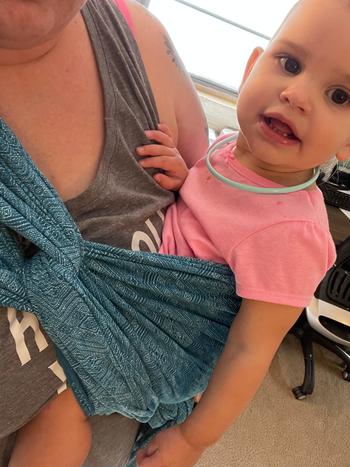 06/26/2021
Summertime Perfection
I live in an area that gets 115 each day in summer. Like a convection oven. This wrap has been amazing. It came to me in the tbyb program brand new as the one I was going to try had been bought. I couldn't resist taking this out of rotation again. It was very crisp when it arrived. It definitely needs more breaking in after just a week but we are in love. My guy has been very into a hip carry and we have been doing Robin's Hip Carry (a new one for us) all week and we have both enjoyed how much cooler this is. A total game changer for us this summer!! It will be traveling with us to TX to face the heat and humidity. Pure love!!
Alexandra H.
Andrews, Texas, United States
05/04/2021
My first woven wrap experience
I can't believe how comfortable it is. Takes a minute to get it on and off but my little one asks for the wrap so I call that a win! I don't remember her asking for any other carriers!
Kadi H.
Dallas, Texas, United States