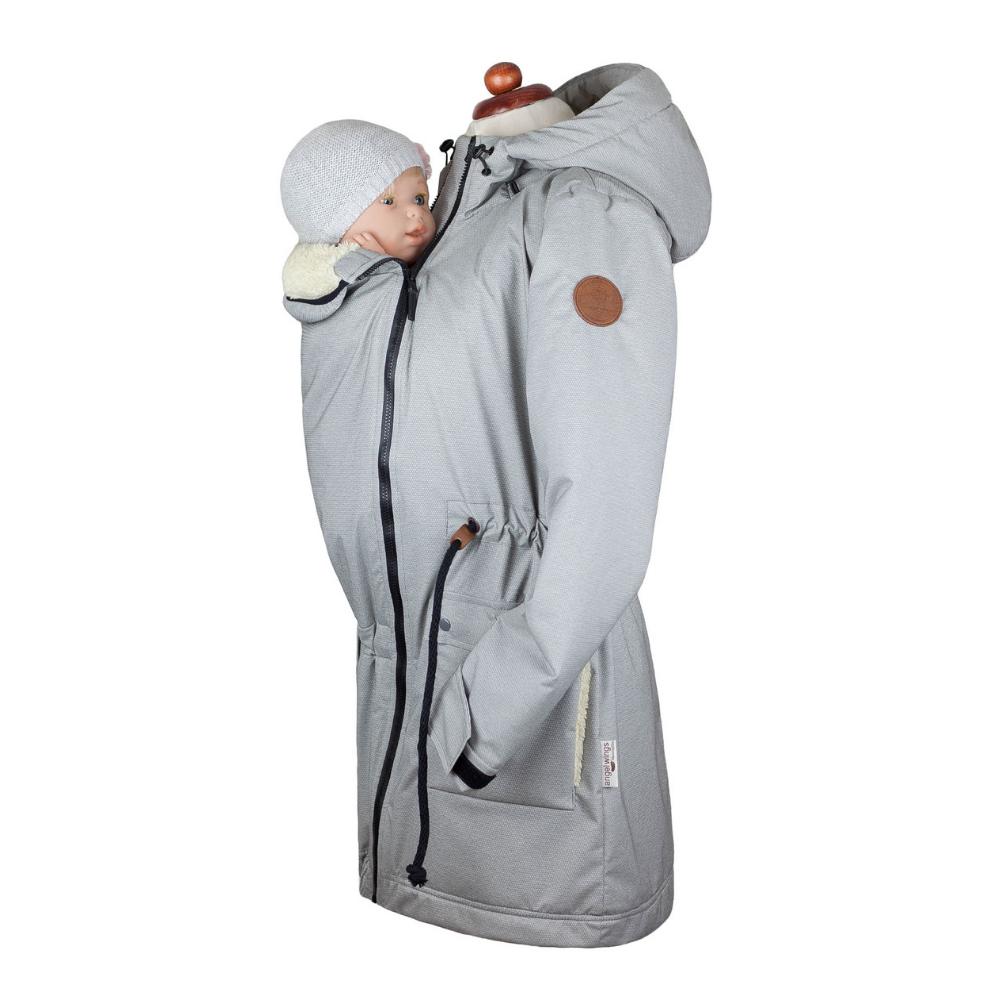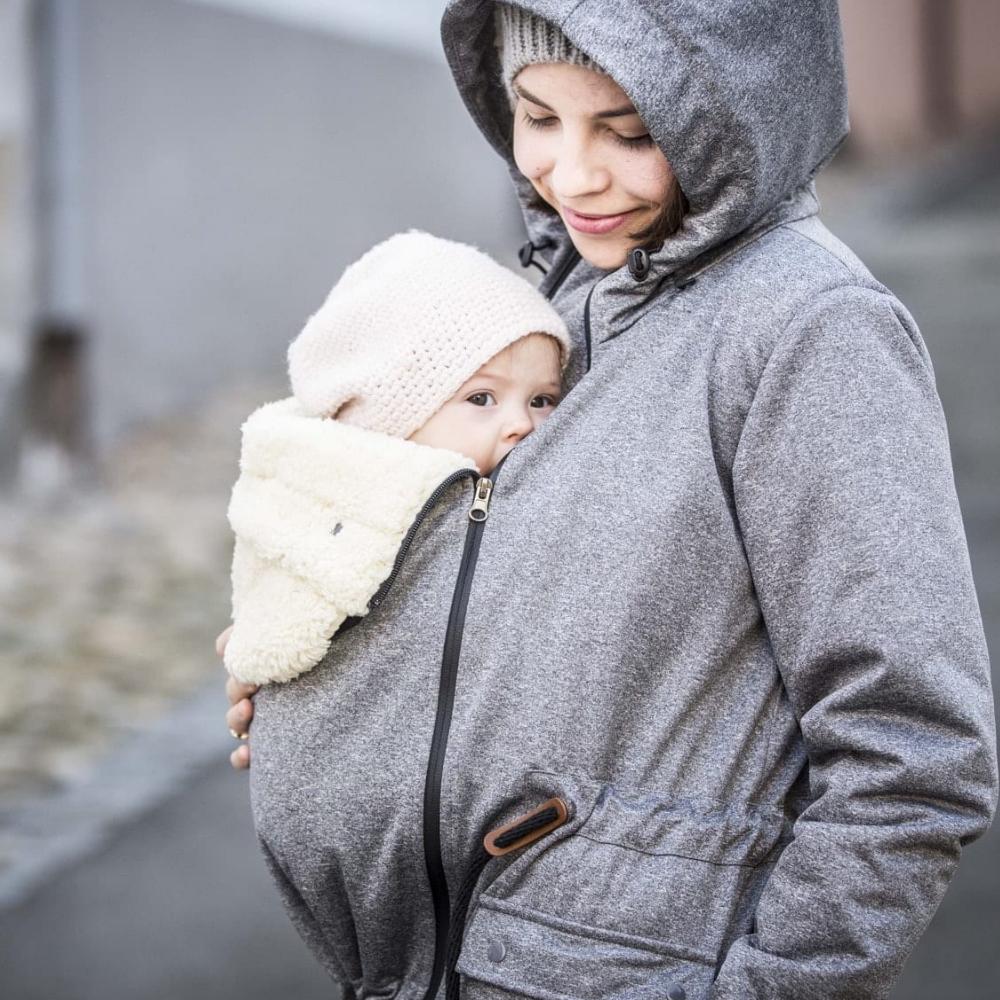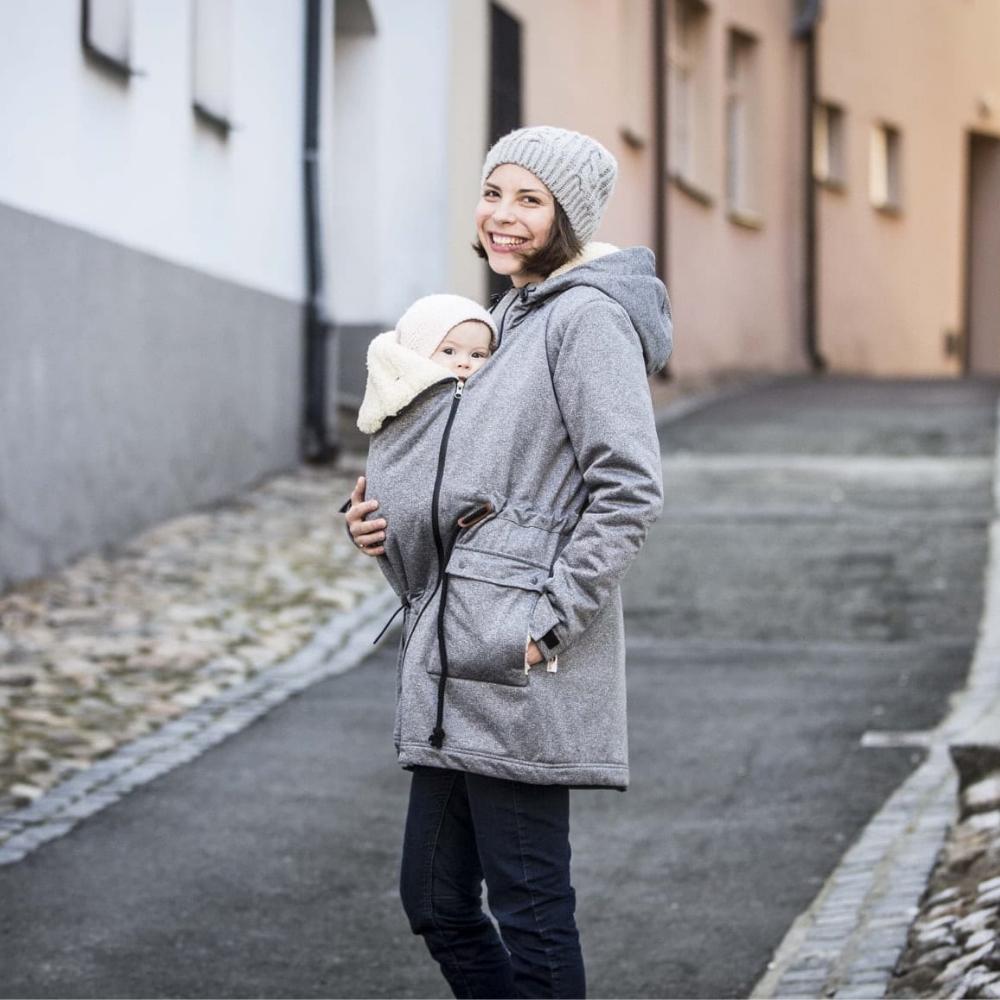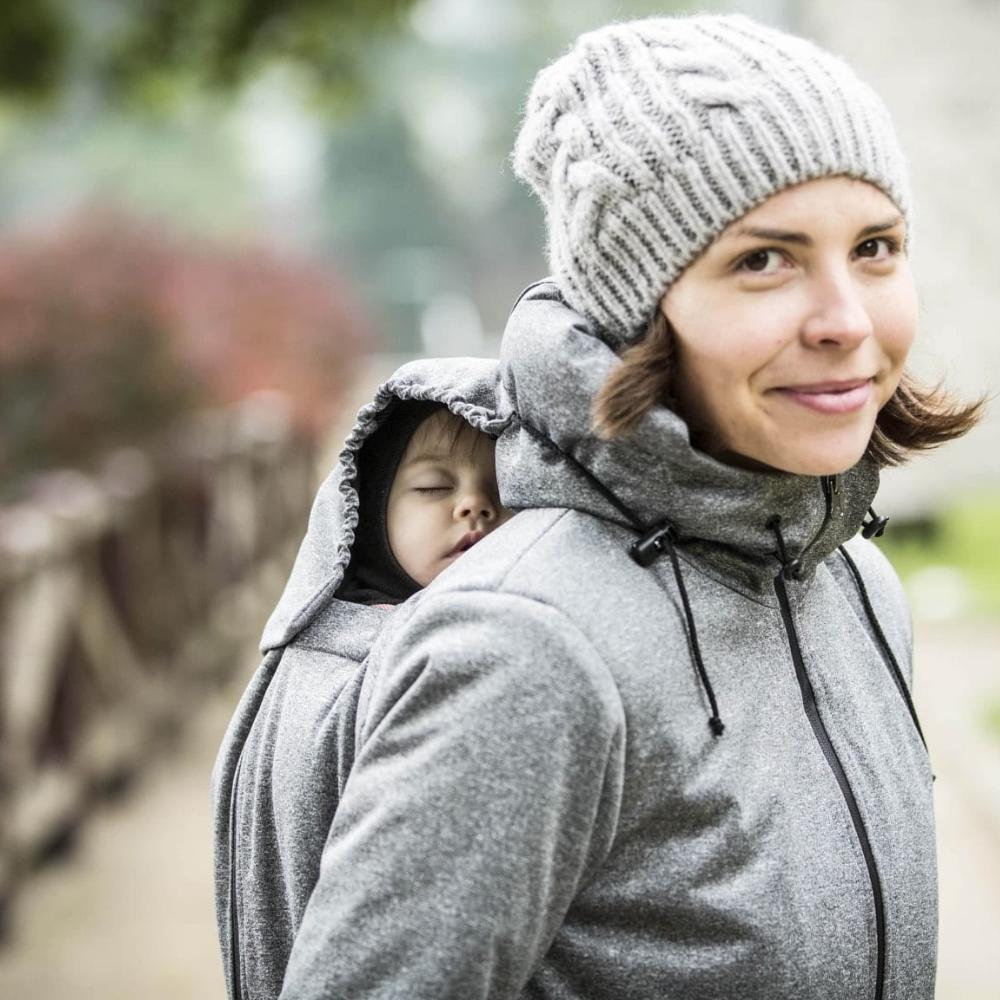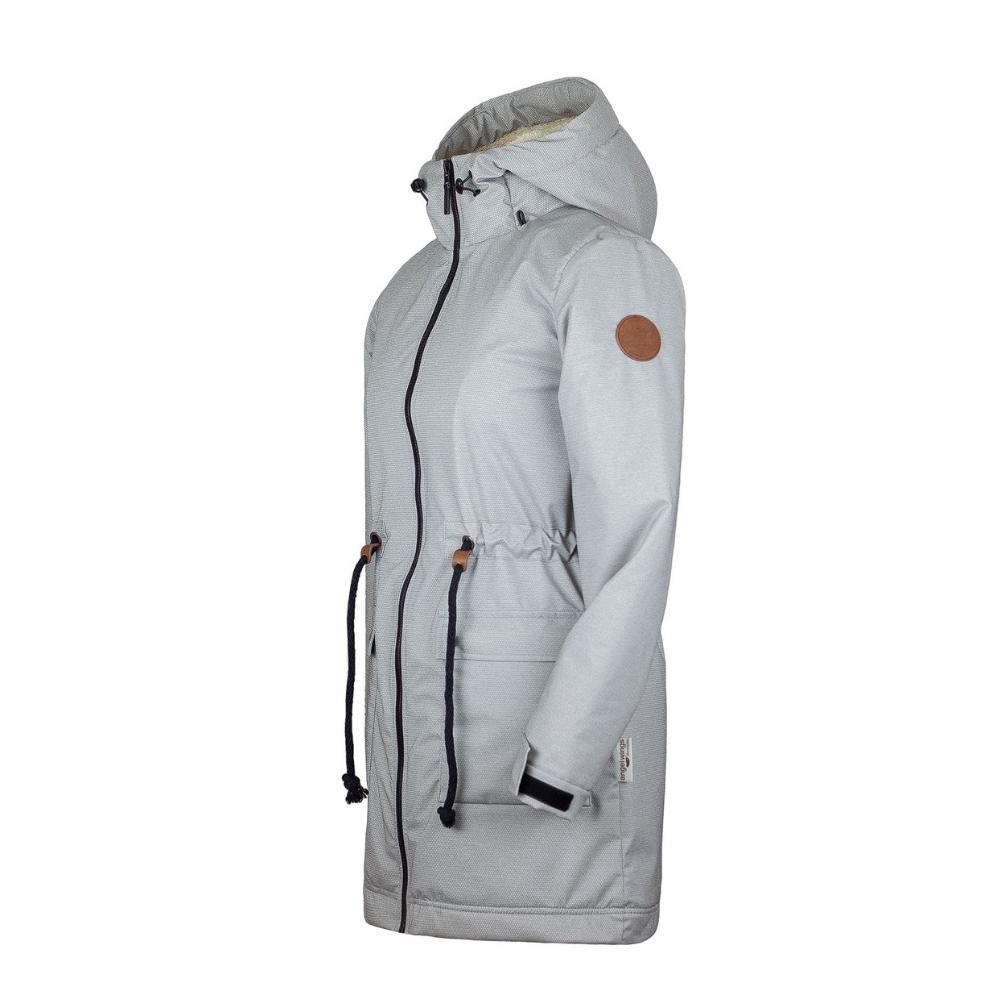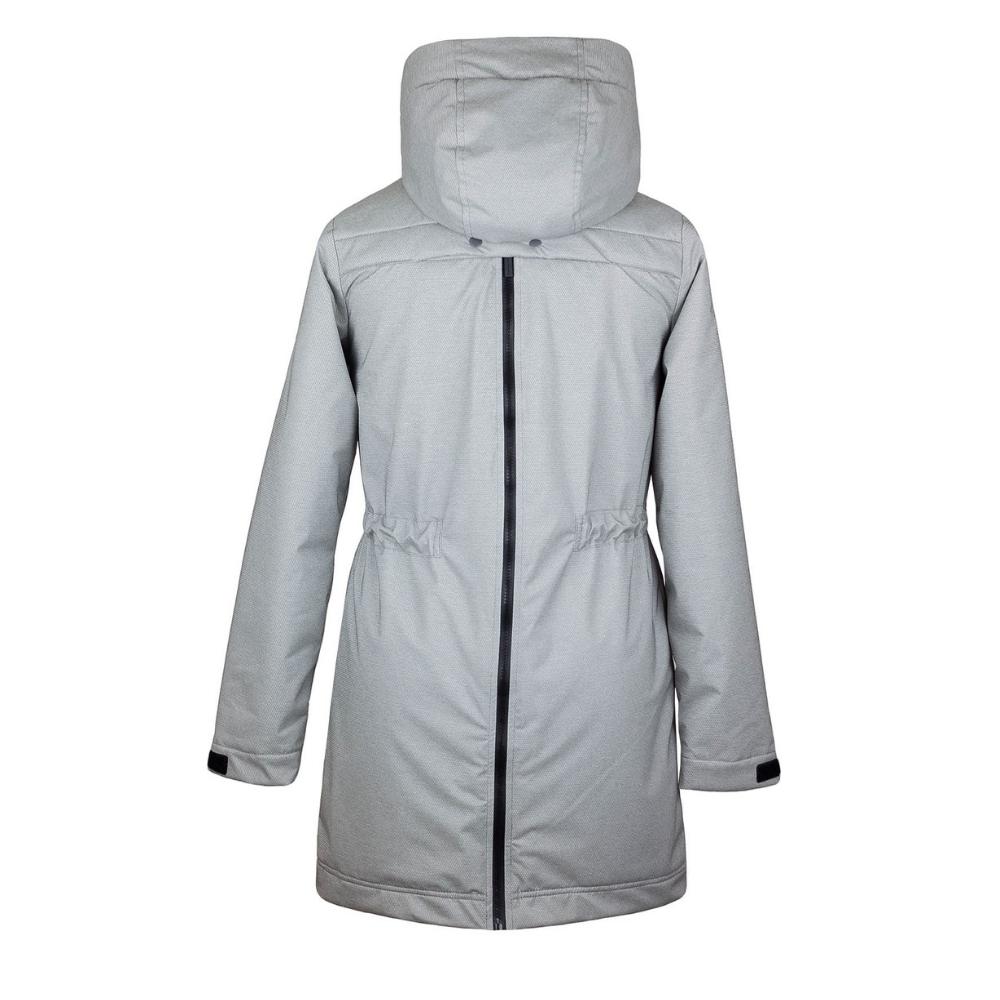 Angel Wings Babywearing Softshell Parka
Angel Wings Softshell Parka. This Softshell Parka is made for winter. If you are looking for outerwear to wear the whole winter... Do not look any further.  The Winter softshell parka, is super warm, practical and does not require layering. 
IN-STOCK

The Parka is suitable for carrying at the front or back. Looks great even when not wearing a child. 

Outer layer is made of softshell, so it is both wind and water proof. The comfortable inner layer made of micropolyester, which is soft and warm, so you would even sleep on it.

The jacket is long just enough to keep your back and also legs of your child warm. There is a drawstring around the waist which can adjust the size of the coat.

When using with a little one in a baby carrier on your back, use the zipper at the back for the baby wearing insert.

Zippers are waterproof so water and show have no chance to get inside.

The Parka has very smart pocket style, you can fasten them from the top, so you can put small things inside and not worry that you will lose them.

The Inside of the pockets are lined with a soft micropolyester so when you will put your hands inside, you will be nicely warm.

The hood is spacious  for you, but you can easily roll it up and fasten behind your neck so it will not bother the child which is carried on your back.

The baby wearing insert can be adjusted in upper and middle part, so you can fix the size of the parka around you and your little one.
The Babywearing Parka accessories:

1x hood for secure child's head (convenient for sleeping children)
1x neck cover
1x insert for expansion
Material: Artificial lamb wool, softshell
Upper material – Softshell
Waterproof: 10 000mm G2O
Breathability: 3000g/m2/24hod)
Inner material – Artificial lambs wool : 100% micropolyester
Sleeves – thermo lining, 100% polyester
Properties:
functional, waterproof, waterproof, windproof
Maintenance:

Warm wash up to 30°C, wash inside out, spin for low speed
– ironing is not necessary, but if you have to do it for low temperature and carefully
Do not tumble dry
Do not bleach, do not use fabric softener
Angel Wings Babywearing Softshell Parka