Babywearing Consultation
Product Description
Description
"Babywearing takes us places"

You will be more confident and comfortable with babywearing and using your baby carrier, guaranteed.

Wondering how to babywear? Gifted a baby carrier and you need to know how to use it? Is your carrier a little bit uncomfortable? Are you pregnant or expecting parents and have no idea where to start? Have a newborn and need your hands free? Experienced babywearer who want to check out a new style? We can help.

We offer consultations online and assist with existing carriers or with choosing one for yourself or someone else.
We work with pouch and ring slings, stretchy, hybrid and woven wraps, buckle carriers, Onbuhimos, Meh Dais and more.
 
Online sessions range from 30 minutes to 60 minutes
Allie has trained with the Canadian Babywearing School, and the Center for Babywearing Studies.  Read some reviews here.
Shipping
In-stock orders ship within 72 business hours from our warehouse. You can choose Flat Rate or Carrier Calculated Shipping. Please note, there are delays with the first (initial) scan at all carriers due to COVID volume. We ship with USPS in United States. In Canada via Canada Post, Purolator, Canpar and UPS. Worldwide with Asendia or USPS. If you need your order faster - no problem! Please reach out and we can off Express and Priority Shipping Options. Outside of North America? You may be charged duties and/or customs fees.
Customer Reviews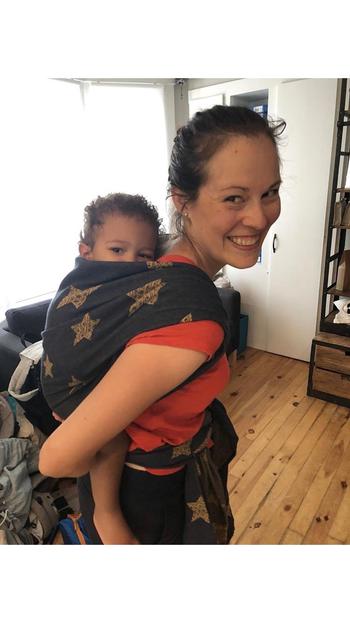 08/22/2018
Worth its weight in gold
This was my second time at LZO for a consult (I did one before baby was born). this time I came to keen to learn how to back carry and to try out a few different carriers. Allie is so knowledgeable and really knows her stuff. She had me try the carry with a weighted baby first as my guy was asleep and then we popped him in when he woke. I left feeling ready to carry my guy on my back. I highly recommend going to see her even if it is just to learn a new carry. I left with a new gorgeous wrap and a whole lot of confidence and knowledge about different wrap types. Highly recommend her and her shop!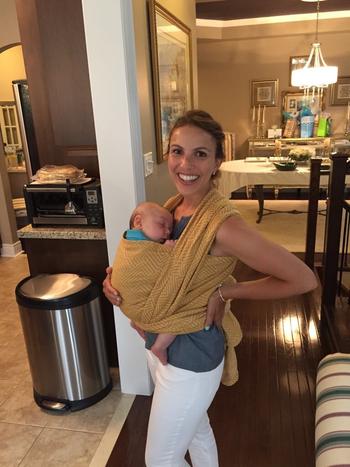 08/14/2017
So much fun!
I loved meeting with Allie and having her teach me one on one how to make the most of my beautiful new wrap!
09/03/2019
Great service and great product
We booked a consultation with Allie and she was super knowledgeable and helpful. The didyclik is a great product and both me and my husband use it a lot! Highly recommended!!
04/26/2019
Extremely helpful!
I very much enjoyed my consultation with Allie! I was having a few issues with back carries and needed assistance working out the bugs. Allie very quickly diagnosed what I needed to adjust. Within a week of practicing with those adjustments my back carries were already going much smoother and my baby had stopped fighting being wrapped to my back. Overall money and time well spent!
Rachel
Sterling Heights, Michigan, United States
03/13/2019
All the Confidence I Needed!
My LZO Babywearing Consultation gave me the confidence to enjoy the many hundreds of dollars worth of carriers that I had been gifted but was unsure of how to use safely and properly.
01/29/2019
Taking baby wearing seriously
It's easy for me to watch the YouTube videos or post pictures for feedback and say - I learned how to do this, but I wanted to get it right from the get go. Allie helped me learn new carries with short wraps as well as how to use a ring sling. She helped me figure out my structured carrier as well so that I carried baby right for the rest of the day! There just wasn't enough time to learn it all! The shop is lovely and calm, a great place filled with joy and colour and everything you could possibly need for babywearing. I look forward to visiting again soon!
12/14/2018
Great service
Love my carrier!
Sarah C.
Wasaga Beach, Ontario, Canada