Ada Malachite DidyTai (Meh Dai) by Didymos
Ada Malachite DidyTai (Meh Dai) by Didymos
Product Description
Description
Didymos DidyTai Ada Malachite
Please allow 3 weeks for shipping

The comfort and support of a woven wrap with the ease and form of a quick tie style carrier. They are used from newborn to toddler as the length and width of the front panel are adjustable. These carriers came come in one size and fit wearers from approximately US size 0-22. They are are a great alternative to soft structured carriers for the infant stage and will grow with your baby.

Details:
Weight of little one: 7 - 45 lbs / 3.2 - 20.4 kilos
Wearing Style: May be worn on the Front, hip, and back
Material: 100% Organic Cotton
Colours: Emerald, Dark Blue, Turquoise, Light Green, Bright Yellow
Fabric Weight: 190 GSM (lightweight)
The DidyTai is a soft and easy to use Meh Dai baby carrier, made from a rectangular piece of woven baby wrap - the same comfortable woven fabrics as Didymos woven wraps - with four straps sewn to its corners.. When carried, your little one will be in a spread-squat-position, to guarantee healthy positioning of their hip joints. The carrier features a drawstring to adjust the width, allowing you to use from newborn on.
The fabric and carrier are woven and manufactured in Germany and are not treated chemically either before or after manufacturing.
DidyTai Measurements
Back Height
max. 27 in / 68 cm (incl. head rest)
Seat Width 
Waist Belt 

approx. 
34 in / 
85
- 90 cm
width 3.5 - 5 in /  9 - 12 cm
Shoulder Length
79 - 87 in / 200 – 220 cm 
Shoulder Width
13 in / 33 cm
Shipping
In-stock orders ship within 72 business hours from our warehouse. You can choose Flat Rate or Carrier Calculated Shipping. Please note, there are delays with the first (initial) scan at all carriers due to COVID volume. We ship with USPS in United States. In Canada via Canada Post, Purolator, Canpar and UPS. Worldwide with Asendia or USPS. If you need your order faster - no problem! Please reach out and we can off Express and Priority Shipping Options. Outside of North America? You may be charged duties and/or customs fees.
Customer Reviews
08/18/2020
Love the fabric thickness and head support!
This is my favorite carrier! The fabric is lightweight and is comfortable to wear in warm weather. I love that the hood supports my baby's head so I can bend over while she's sleeping without her head flopping back. And it is GORGEOUS! Highly recommend this carrier!
Jennifer
Midlothian, Virginia, United States
05/20/2019
Perfect carrier!
I am absolutely in love with this carrier! I've had a ring sling, wrap, and SSC for my 5 week old baby, but just wasn't finding the love with any of them. This Meh Dai blew them all out of the water. It's so easy to put on, and the fabric is SO comfortable. Very soft for my newborn, very light for the heat we are already getting in Texas, but so very supportive at the same time. Plus this colorway is to die for!! I liked this carrier so much, I have listed my other carriers since I'm not using them at all any more.
Rachael M.
Amarillo, Texas, United States
02/04/2018
Incredible baby carrier, fantastic consultation service
My second baby disliked all the carriers that my first baby loved. Allie of Little Zen One to the rescue! Allie did a fantastic job finding the carrier that would work best for me and my carrier-averse baby. The consultation was a wonderful experience and we ended up with a beautiful didymos didytai and wonderful knit booties that the baby and I both love, love, love. I highly recommend to all...And a LZO baby wearing consutlation will be my go-to gift for all new moms.
01/11/2018
Amazing product and service
I could not be more happy with my purchase. The product is exactly as described. And the shop owner is incredibly kind, lovely and quick to ship. I will shop here again if I buy another new carrier. :)
Lydia C.
Barrhaven, Ontario, Canada
12/06/2021
I recommend this product
Awesome
I absolutely LOVE this carrier! It's not super thick so it doesn't overheat me and babe but the fabric is still incredibly durable and breathable. The colors are so beautiful and vibrant and I love the ease of use! I've only used as a front carrier for now since my babe is still so young and tiny but I can't wait to give it a go as a back and hip carrier! I'm actually thinking of getting another in a different color/pattern! 100% recommend this carrier!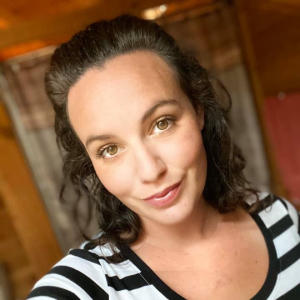 NF
Nikki F.

United States
05/12/2020
Stunning
We haven't used it yet, since grandbaby is expected in September, but it's just beautiful. My daughter chose this one & I'm looking forward to presenting it to her!
Hayley M.
Grants Pass, Oregon, United States
06/15/2018
Happy mama and baby
I am in love with this carrier. I have tried other wraps from different companies. It always ended the same way, my back hurting after 30 mins no matter which way I tied it. Not this one, it is fast to put on, light and airy even in the dry desert heat. Plus my son falls asleep in it just as fast as he does in his ergo. Could not be more happier with my purchase.