Junior Foxes Ring Sling The Positano
Junior Foxes Ring Sling The Positano
Product Description
Description
Junior Foxes Ring Sling The Positano. It's like vogue and limoncello had a baby. All of the couture of a runway piece with the juicy lemon whimsy of the seaside town of Positano, Italy. We're over here living for those gold rings, too. 
100% linen
All slings hold babies from 8 - 35 lbs.
90" / 288 cm
Made In Canada
Smaller than average 100% aluminum rings
Tested for safety and meet or exceed ASTM International Standards 
Care Instructions:
Wash before first use. Unthread sling before washing. Wash on a gentle cycle in cool water with a sock over the rings. Hang or lay flat to dry. To soften after washing, use a steam iron on high, if desired.
Shipping
In-stock orders ship within 72 business hours from our warehouse. You can choose Flat Rate or Carrier Calculated Shipping. Please note, there are delays with the first (initial) scan at all carriers due to COVID volume. We ship with USPS in United States. In Canada via Canada Post, Purolator, Canpar and UPS. Worldwide with Asendia or USPS. If you need your order faster - no problem! Please reach out and we can off Express and Priority Shipping Options. Outside of North America? You may be charged duties and/or customs fees.
Customer Reviews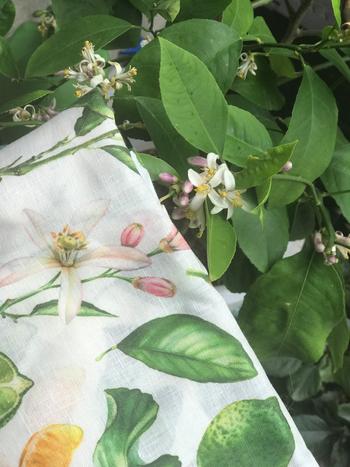 08/21/2019
Love the Positano!
I am in love with this carrier! It is a light breathable fabric yet sturdy enough for my 17 month old! The detail on the fabric is incredible! I highly recommend this for beginner and experienced babywearers!
Blaine
Federal Way, Washington, United States
12/18/2019
Lemon Love!
We love, love, love our new ring sling. With our last name of Lemon, we just needed it. And it absolutely lives out to our months of dreaming about it before we received it as a gift. It is thinner than my other linen ring sling, but just as supportive and it feels like it will be magic in summer. The colors are just beautiful and I know we will use it for years to come. Thank you!
Katja L.
Colorado Springs, Colorado, United States