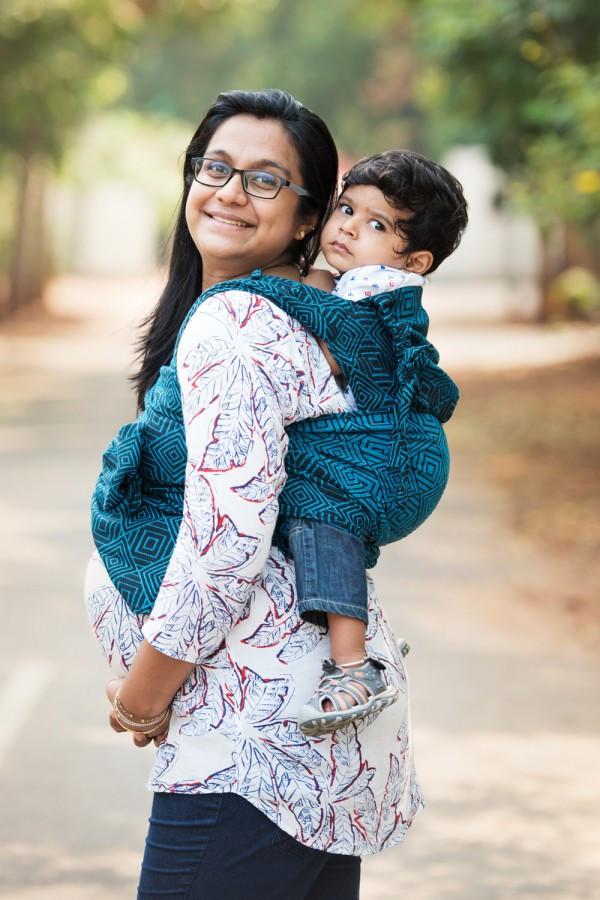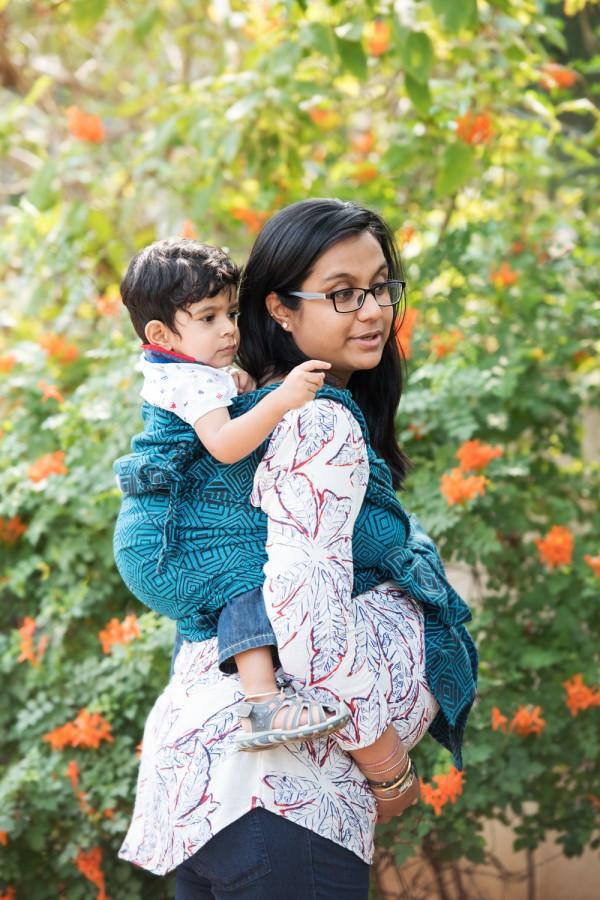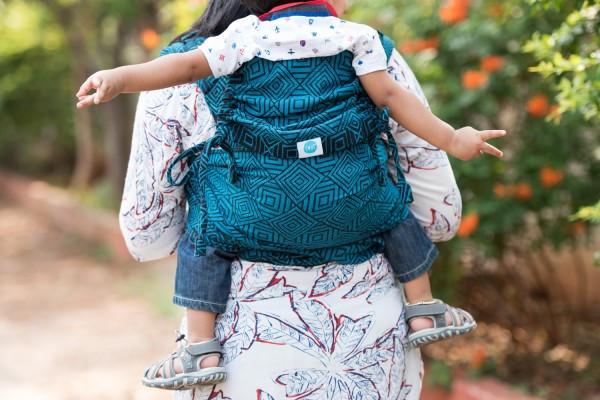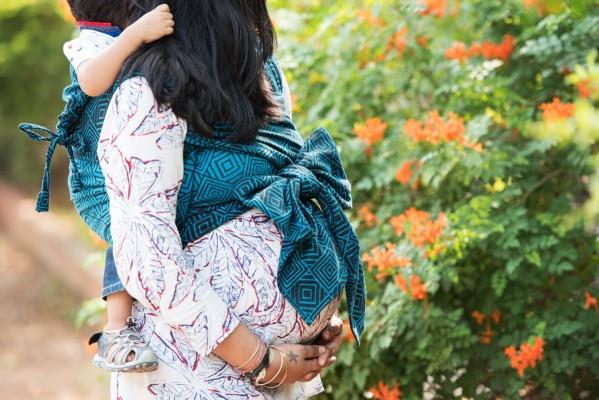 Soul Slings Meh Dai Maze Blues
Soul Slings Meh Dai Maze Blues. Reach in, reconnect and rejuvenate with this beautiful blue and black carrier. These lightweight carriers are made out of natural fibres, ensuring comfort for you and your baby in all climates. Can be used in front, hip and back carries. With all the cush, bounce and support of our jacquard wraps, Soul jacquard wrap conversion Soul Meh Dais are soft right out of the box. Being 100% cotton, they are very easy to use and care for. They also offer wonderful support. The weave allows the tiniest bit of stretch, making them beautifully moldable to your body as well as your baby's. 'Soul Meh Dai' ergonomic baby carriers are East Asian-inspired, soft-bodied carriers with a contoured cotton/ body panel, generous waist straps, and hybrid padded shoulder straps that open out into full wrap width so that you get the even weight distribution of a wrap shoulder with the comfort of a padded shoulder. 

Weight recommendation: 7 -18 kg (15-40 lb) approx
Fibre: Pure jacquard woven cotton
Straps: Hybrid (centrally padded) wrap straps
Tested for: ASTM F2236-14
Sizing:

88" waist
80" shoulder length
12" width strap at the shoulders
Soul Meh Dai panel is 16" tall at tallest point to top of the waist band and 15" wide at the top of the waist band measured with soft tape.

* Soul fabrics may show colour variations, loose threads, tiny slubs, snags or unevenness that are characteristic of natural fibre textiles. These variations should in no way be considered flaws or defects as they do not affect the functionality of the carrier. It is the nature of the fabric and, these imperfections highlight its natural beauty and uniqueness.

* All images in this website are for representation purposes only. Please be aware that the final product in hand may have slight variations in colour and texture when compared to the product photo(s) in this listing.

This product is ethically made by Soul in Bangalore, India.
Soul Slings Meh Dai Maze Blues