Vanamo Woven Wrap Solki Graniitti
Vanamo Woven Wrap Solki Graniitti
Product Description
Description
Vanamo Woven Wrap Solki Graniitti
Vanamo Solki Graniitti Dark baby wrap is a classic combination of black and white. Perfect wrap for Scandinavian style! Pure GOTS certified organic cotton. Medium weight, soft and easy to wrap with. Suitable for babies of all ages. Great wrap for a beginner, too. 
Vanamo wrap is diagonally elastic and moldable. The special weaving gives optimum support for the baby as well as the parent. Solki Granitti is a medium thick wrap and therefore perfect for babies from birth and the wrap is supportive enough for toddlers as well! Vanamo baby wrap is quite soft from the start and over time after washing and using it will become cuddly soft!

Vanamo Solki fabric is a complex mixture of twill and tabby weaves which create the unique structured, porous and comfortable baby wrap. The delicate pattern fits well for Scandinavian style. After the first washing the fabric will fluff up and the unique texture appears.

Details:

Material: 100% GOTS Certified Organic Cotton
Color: Black , White
Fabric Weight: 280 - 310 GSM 
Width: 27 inches / 68 cm
Manufactured: designed, weaved and sewn in Finland (EU)

How to care for your Vanamo wrap: Machine wash in warm water, hang dry, iron with medium heat. Tumble dryer (with low heat) can be used occasionally, but please keep in mind that tumble drying will also wear out the fabric faster.

We recommend washing the baby wrap before you start using it. The wrap will become softer and easier to wrap with after washing & ironing, and the fabric will obtain its optimum structure and density. Each baby wrap includes some extra length for shrinking.
Shipping
In-stock orders ship within 72 business hours from our warehouse. You can choose Flat Rate or Carrier Calculated Shipping. Please note, there are delays with the first (initial) scan at all carriers due to COVID volume. We ship with USPS in United States. In Canada via Canada Post, Purolator, Canpar and UPS. Worldwide with Asendia or USPS. If you need your order faster - no problem! Please reach out and we can off Express and Priority Shipping Options. Outside of North America? You may be charged duties and/or customs fees.
Customer Reviews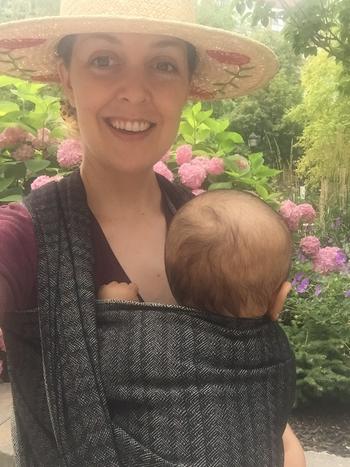 08/20/2021
I recommend this product
Elegant neutral, great wrap quality!
Loved trying out the Vanamo Solki Graniiti in a base size +2 for #tbyb Canada. I loved the texture and feel of this wrap. The fabric is strong and supportive but not too pillowy. It did the trick for my little one when he got bored of the stroller and wanted to look around at the world while still feeling snuggled up to mama!
Robin C.

Canada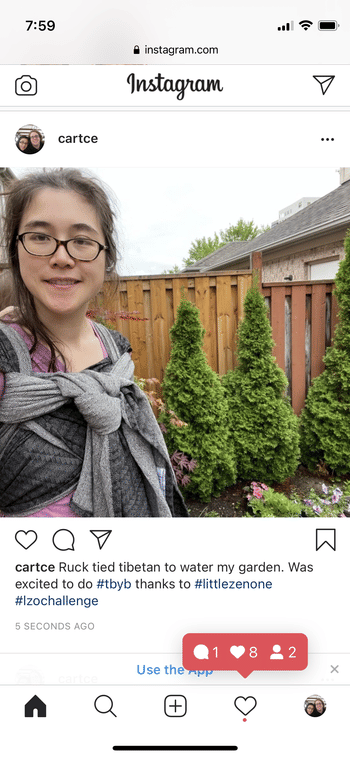 07/08/2021
Supportive shimmery cotton
I hosted this wrap for TBYB - I loved how it shimmers in the sunlight. The opposing sides also make it really easy to do carries that utilize a flip!
Caitlyn
Richmond Hill, Ontario, Canada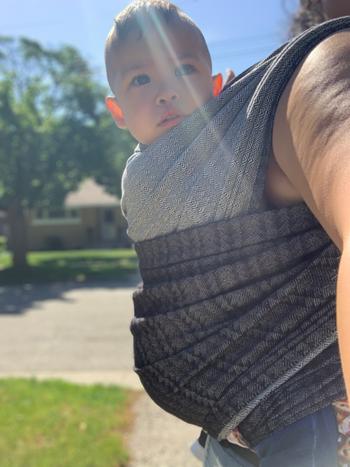 06/16/2021
Beautiful and classy
Got to try this gorgeous wrap through the try before you buy program. It's one of the thinner vanamos that I have tried. Pretty balanced grip to glide. Not as much stretch as the other ones that I have tried. Great one to use for rucks.
Sherry M.
Kitchener, Ontario, Canada