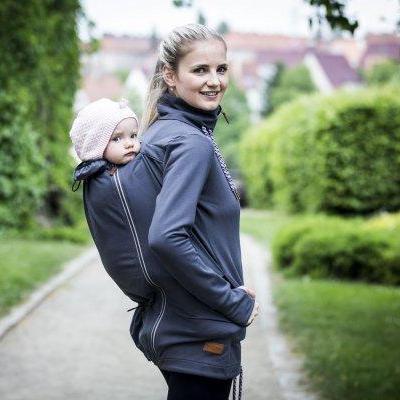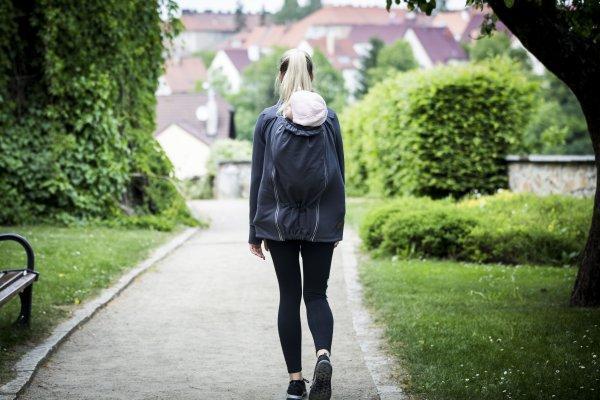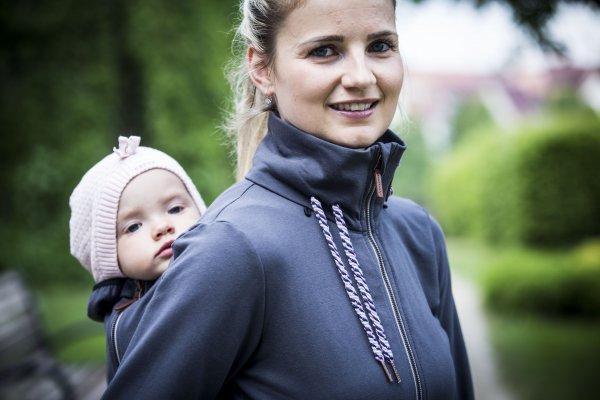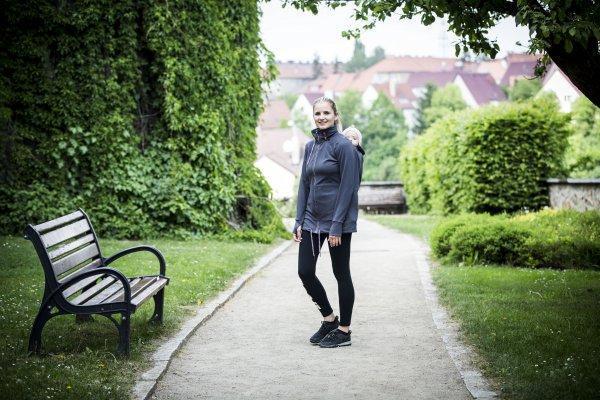 Angel Wings Babywearing Sweatshirt Grey
Angel Wings Babywearing Sweatshirt Grey  These Babywearing Sweatshirts are a high-quality addition to your Babywearing wardrobe. Comfort is not just your home. But your clothes too. The sweatshirt is made from a nice lightweight fabric. Use it for front or back carrying, when pregnant, or on it's own.
* Thanks to the effective pull off the collar, the sweatshirt is really irresistible design piece.
* Zip is decorated with Angel Wings logo in contrasting color.
* The sweatshirt has spacious pockets in the side conceals enough space for essentials.
* There are thumb holes at the end of the sleeves.
* On the back, you can find the Angel Wings leather logo.
* The bottom hem of the sweatshirt can also be pulled off by the cords.
*  Sweatshirt stretches pleasantly, so it adapts to every figure
The package includes an insert for extension when babywearing on your front or back, neck cover (new – a panel that is fastened around your neck to invisible zippers) and a hood for securing the head of a sleeping child.
Shipping in two weeks

Maintenance: Washing machine at 30 °C
- wash by reverse side to keep the colour nice
- Ironing up to 110 ° C
- can be dried in a dryer at a lower temperature
- Do not chemically clean
Sizing: Fits True to Size
Material: Cotton 95%, Spandex 5%
Manufacturer: Angel wings Designed and Made in the Czech Republic
*Please note, that Angel wings babywearing sweatshirt IS NOT a baby carrier nor a sling or a wrap. It has been designed to be worn over a baby carrier, or a wrap to protect your baby from weather conditions. The hoodie itself CANNOT be used as a baby carrier, a sling or a wrap.
Angel Wings Babywearing Sweatshirt Grey