Tula Blanket Set - Belle Isle
Tula Blanket Set - Belle Isle
Product Description
Description
Tula Blanket Set - Belle Isle! Like calm melodic rhythms and palm leaves bouncing in the wind, our 'Belle Isle' Tula Baby Blanket has a cool groovy vibe. 'Belle Isle' has watercolor-like impressions of palm leaves floating across a white background. This ultra soft, viscose bamboo baby blanket comes as a three blanket set with two jacquard weave blankets, in shades of sea water blue and lush green, that have simple palm designs.

About Tula Blankets:

Tula Blankets are made from 100% viscose from bamboo, making them cozy yet breathable. Each blanket measures 47"x47". They will make the perfect addition to your collection for snuggling, swaddling or gifting. There are 3 blankets in your set.

8 REASONS YOU'LL LOVE OUR TULA BABY BLANKETS

1. LUXURIOUS SOFTNESS
Made of 100% Viscose, which is produced from specially processed bamboo pulp that gives our blankets a plump, fluid softness that maintains a light feel while being ultra-soft.

2. LIGHTWEIGHT AND BREATHABLE
Our viscose from bamboo fabric is specially woven to create a luxuriously soft fabric that is breathable and maintains its thickness and durability, which allows for airflow to baby's skin, making it easier to regulate temperature and stay comfortable.

3. RIGHT SIZE FOR SWADDLING
A generous square size of 47" X 47" makes them easy to use for swaddling.

4. MULTIPLE USES
Babies love our blankets as a soft place for tummy time or diaper changes, to snuggle with in their carrier or stroller, for shade or additional privacy when breastfeeding, and to snuggle in while they snooze. Bigger brothers and sisters love their Tulas for cuddles, capes, forts, nap time, and more.

5. ADORABLE DESIGNS
Different print designs, from whimsical to minimalist, and kittens to spaceships, can complement your Tula Carrier, your nursery décor, or your own personal favorite themes and styles.

6. GREAT BABY GIFT
Available as coordinating three blanket sets, and a lovable new parent essential complete with sleepy dust, our blankets are the perfect gift to welcome baby.

7. PERFECT FOR TRAVELING WITH BABY
Nothing complements the perfect traveling carrier like a compact and easy-to-bring blanket, bringing a sense of home to new adventures at airports, during long car rides, and explorations of parks, zoos, and more!

8. INSTANT FAVORITE
The distinct feel and style of Baby Tula Baby Blankets make them a go-to for every family member.

Wash and care instructions:
Tula Blankets are made from natural fibers and should be washed with care. Wash in cold water, on delicate cycle. Tumble dry on low heat separate from other articles of clothing that could potentially snag or tear the delicate fabric of the blanket. Only use non-chlorine bleach as needed and avoid ironing. It is natural for this fabric to experience some shrinkage upon washing.
TULA is excluded from coupons, LZO loyalty, and other discounts, offers, or promotions.
Shipping
In-stock orders ship within 72 business hours from our warehouse. You can choose Flat Rate or Carrier Calculated Shipping. Please note, there are delays with the first (initial) scan at all carriers due to COVID volume. We ship with USPS in United States. In Canada via Canada Post, Purolator, Canpar and UPS. Worldwide with Asendia or USPS. If you need your order faster - no problem! Please reach out and we can off Express and Priority Shipping Options. Outside of North America? You may be charged duties and/or customs fees.
Customer Reviews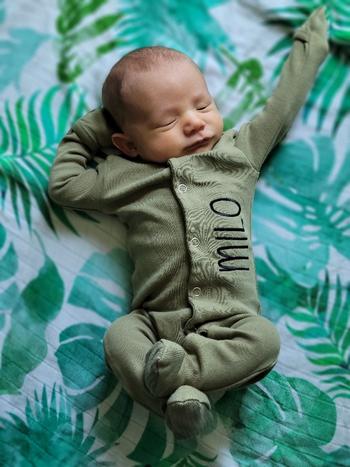 05/26/2021
So Soft!
These blankets quickly became my go to for our new baby! They are so soft and beautiful. They are huge but still comfortable enough to Swaddle baby in! Perfect for covering the carseat, a nursing cover, a play area on the floor, they are just perfect!
Faith L.
Eau Claire, Wisconsin, United States
07/12/2021
Amazing blankets!
These are so soft! And they're huge! I can use them as a lap blanket and it'll still cover my 5 year old. Definitely worth every penny. My son loves sleeping with the blankets - luckily he's not too fussy which print it is. Lately, he's been wanting at least two of them in bed with him so I had to buy a new set haha.
Sherry M.
Kitchener, Ontario, Canada
05/03/2021
Great set!
These blankets are so soft and cozy! They look great and are the perfect size, even as baby grows bigger. Super happy with these!
Carolyn T.
Stouffville, Ontario, Canada
02/07/2021
Perfect Gift
I wanted to give the Tula Blanket set as a baby shower gift, but I did now know the *** of the baby. The Belle Isle pattern was the perfect gender neutral patters. I have purchased several sets of the blankets in the past and love how soft they are and remain despite the many washings over the years. The blankets are the perfect size for draping over a stroller or buggy or for wrapping a little one.
Linda S.
Orinda, California, United States
12/31/2020
Softest baby blankets
These are by far the softest baby blankets that we purchased for our little guy! They're so light and airy and perfect for baby snuggles.
Rebecca
Ingersoll, Ontario, Canada