Didymos Woven Wrap + DidyKlick Half Buckle
Didymos Woven Wrap + DidyKlick Half Buckle
Product Description
Description
Didymos Package Bundle Deal!  Didymos Woven Wrap + DidyKlick Half Buckle

You chose the woven wrap size, we will chose the items in your discounted bundle.

Made with 100% organic cotton. 

Once you order, you can make request here. We will do our best to fulfill your request.
There are no coupons/rewards permitted on bundles - including free shipping. 

All Sales Final. No Refunds and No Exchanges.


Shipping
In-stock orders ship within 72 business hours from our warehouse. You can choose Flat Rate or Carrier Calculated Shipping. Please note, there are delays with the first (initial) scan at all carriers due to COVID volume. We ship with USPS in United States. In Canada via Canada Post, Purolator, Canpar and UPS. Worldwide with Asendia or USPS. If you need your order faster - no problem! Please reach out and we can off Express and Priority Shipping Options. Outside of North America? You may be charged duties and/or customs fees.
Customer Reviews
06/24/2021
Amazing
I am SO happy with my woven wrap and half buckle carrier! Allie picked the most beautiful bundle for me and my little guy and LZO has been so helpful on their Facebook group at helping me learn how to use both carriers! I love them so much I've already ordered a second woven wrap! Highly recommend d for anyone who baby wears
Taylor
Sault Ste. Marie, Ontario, Canada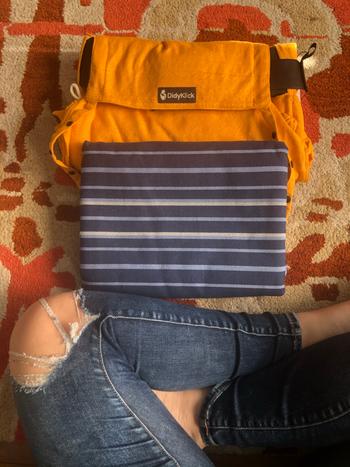 08/16/2020
Super Wrap Matchmaker
Allie is the queen of wrap matchmaking- she picked colours and patterns that I never knew I would fall in love with! If you're on the fence about going in blind and picking up a bundle, I would highly recommend taking the leap. She takes your preferences into account and has an eye for colours!
05/25/2020
Awesome bundle!
We love our bundle! She picked the most amazing didyklick for us one I'd never even thought of getting but absolutely my favorite! We also got the jersey wrap and it's a great stretchy wrap for bigger babies!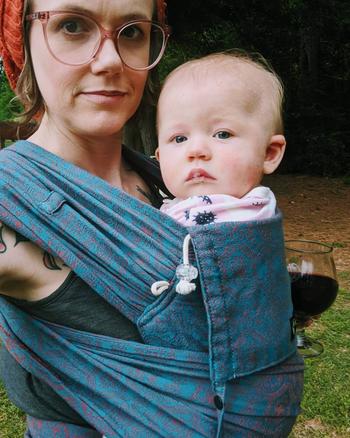 05/04/2020
Great deal!
I was just starting off with babywearing and happened to get in on this deal. So glad I did.. I love my wrap and Klick. Allie was very helpful and wonderful when I had questions ordering.
Kristan
Hiawassee, Georgia, United States
06/02/2021
Know thyself and desire to be surprised
Allie was super at asking questions for the bundle. But I'd say know thyself and if you are picky about colors/patterns then maybe skip this option! I really like the style and color of the didyclick but don't love the pattern, or the fact that it seems rather delicate for our lifestyle. I really didn't like the wrap and sold it before even using. So this is a great deal but maybe only for someone who either has a large collection and is happy to try something new without having input, or someone with a wider color/pattern likes than me :)
Amy B.
Mammoth Lakes, California, United States
08/25/2020
Picked with care!
if you're wondering whether or not to to order a bundle, you should! The team at little zen one puts alot of thought into what colors you recieve!
Danielle T.
Running Springs, California, United States
08/08/2020
LZO Didymos Bundle
Allie was awesome, reaching out to make sure she knew all of my color preferences and picking out my wrap & didyklick in a timely manner! I got the EXACT didyklick I would've bought if I didn't do the bundle deal. We love it!!! My little has yet to let me wrap her (we're new to wraps) but it's still beautiful!
Chloe P.
Lewiston, Maine, United States
05/13/2020
Great deal
I wanted to try a shortie and a didyclick so this was a great option. Allie choose a beautiful wrap and didyclick (Ludwig) for me!