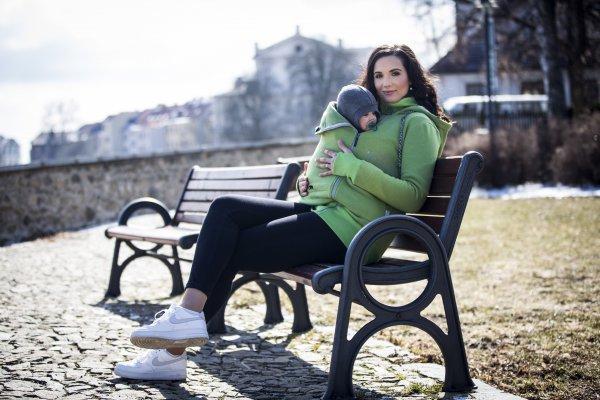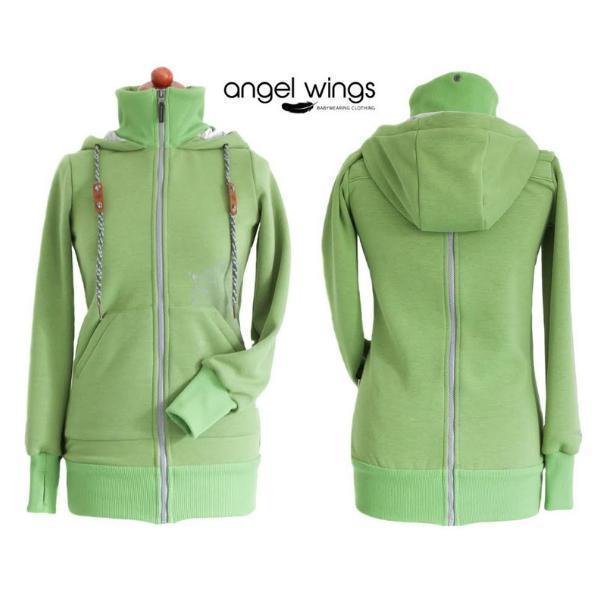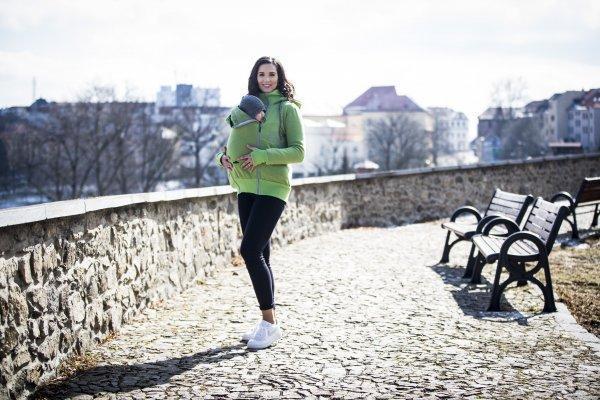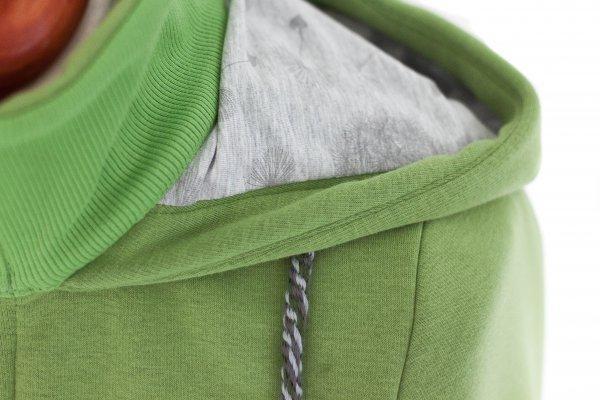 Angel Wings Babywearing Hoodie Green
$135.00
Regular price
$140.00
Angel Wings Babywearing Hoodie Green. We are your North American source of high quality Angel Wings clothing!
Angel Wings Babywearing Hoodies are a high-quality addition to your Babywearing wardrobe. Use it for front or back carrying, when pregnant, or on it's own. Made of fine ribbed cotton with soft fleece inside it is cozy and tactile. 
The 3 in 1 fashionable hoodie has been designed for those who carry their children in a wrap or ergonomic carrier. It can also be worn as an underlay to your winter jacket.
Bottom edge, sleeves and the collar are made of flexible rib that keeps its shape but still is flexible (don´t worry if it is too tight around your hips – it slackens with wearing)
thumb holes at the end of the sleeves
pockets conceals enough space for essentials
includes an insert for extension when babywearing on your front or back, neck cover (new – a panel that is fastened around your neck to invisible zippers)
Child hood for securing the head of a sleeping child
Adult hood can be buttoned up with snap fasteners to the collar so it doesn´t obstruct baby worn on your back
Manufactured: Designed and Made in the Czech Republic
Material: Cotton 40% Polyester 56% Spandex 4%
Washing: Wash Inside Out
*Please note, that Angel wings Hoodie IS NOT a baby carrier nor a sling or a wrap. It has been designed to be worn over a baby carrier, or a wrap to protect your baby from weather conditions. The hoodie itself CANNOT be used as a baby carrier, a sling or a wrap.
Angel Wings Babywearing Hoodie Green
$135.00 USD
Regular price
$140.00 USD