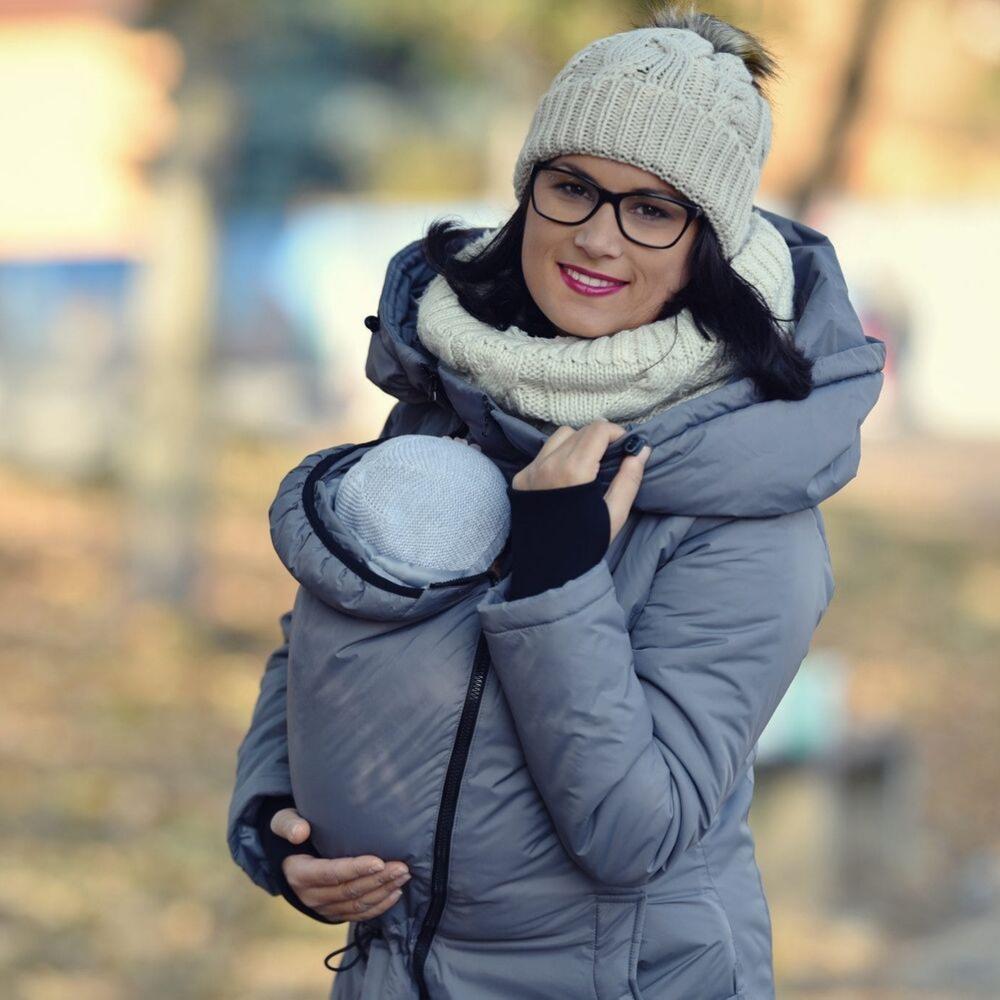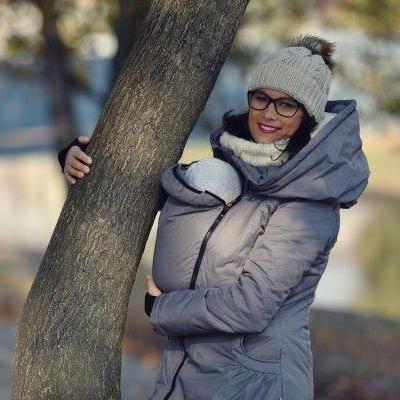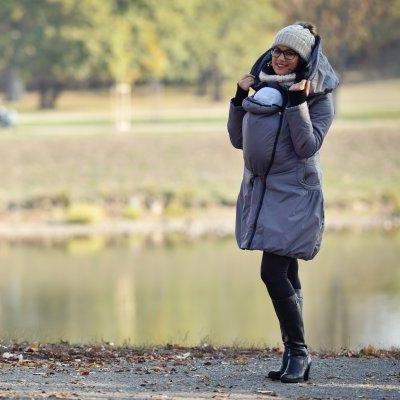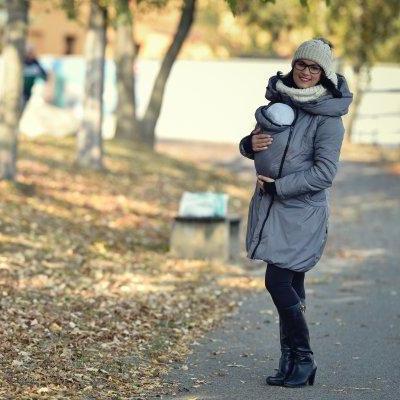 Angel Wings Babywearing Winter Coat Grey
Angel Wings Babywearing WInter Coat Grey. This lovely winter coat is filled with thermo fleece material and is water resistant and windproof. The coat can be comfortably worn with your baby on your front, back, or on it's own with no insert You can also carry one child on the front, and one on the back using two inserts. Filled with TENCEL®,  this warm Angel Wings winter coat is designed for those babywearing in cold weather!
Included:
2x Babywearing inserts – one smaller for babies, one bigger for toddlers/preschoolers – either of them can be inserted in either the front or the rear zipper – very convenient for tandem Babywearing.
1x child hood (perfect for a sleeping baby)
1x neck piece

Manufacturer: Angel wings, Czech Republic
 Material composition:
Top fabric - 65% Polyester, 33% Nylon, 4% Elastane
Lining - 100% Polyester

Maintenance:
Wash cold (up to 30°C) with like colours
Do not tumble dry
Do not bleach
Chemical cleaning YES
Do not use fabric softener
We recommend using detergents designed for washing of functional textiles
*Please note, that Angel wings Winter coat IS NOT a baby carrier nor a sling or a wrap. It has been designed to be worn over a baby carrier, or a wrap to protect your baby from weather conditions. The pouch itself CANNOT be used as a baby carrier, a sling or a wrap.
Angel Wings Babywearing Winter Coat Grey