Angel Wings Babywearing Long Coat Khaki Green
Angel Wings Babywearing Long Coat Khaki Green
Product Description
Description
Angel Wings Babywearing Long Coat Khaki Green
The coat can be comfortably worn with your baby on your front, back, or on it's own with no insert. You can also carry one child on the front, and one on the back using two inserts. This warm Angel Wings winter babywearing coat is designed for those babywearing in cold weather!
The coat has three layers
nylon outer layer with membrane, waterproof

warm, lightweight but dense padding

high quality elegant lining
Included:
2x Babywearing inserts – one smaller for babies, one bigger for toddlers/preschoolers – either of them can be inserted in either the front or the rear zipper – very convenient for tandem Babywearing.

1x child hood (perfect for a sleeping baby)

1x neck piece to protect your neck which is fastened to the collar with hidden zips
Manufacturer
Angel wings, Fairly made in the Czech Republic
Product Details
The hem of the coat has effective stitching and the back part is longer. On the sides there are fashionable zips, which can be undone and provide more space for longer steps.
An elastic drawstring waist with a combination of an elastic drawstring and a plastic stopper, which can be found easily and is comfortable to use.
Pockets, of course. Here they are hidden below a little panel/flap, which makes them look charming.
In spite of the flap the pockets can be zipped up, to protect their content from falling out of them. Moreover, they are incredibly spacious.
The hood can be customized. Below the collar there is a loop that is used to fasten a baby's hood.
The hood can be rolled up, so it doesn't bother a baby who is back carried.
Sleeves have cotton cuffs with thumb holes.
We recommend using detergents designed for washing of functional textiles
*Please note, that Angel wings Winter coat IS NOT a baby carrier nor a sling or a wrap. It has been designed to be worn over a baby carrier, or a wrap to protect your baby from weather conditions. The pouch itself CANNOT be used as a baby carrier, a sling or a wrap.
Winter coat
The winter coat has a looser fit and can be tightened in the waist area.
When you choose a size, keep in mind that the coat is lined
.
The dimensions are therefore larger than the circumference of your body. The best way to choose the right size is to measure one of your favorite coats that fits you well.
Size

XS

S

M

L

XL

Chest circumference

104 cm

106 cm

118 cm

124 cm

134 cm

Back width

41 cm

43 cm

45 cm

47 cm

49 cm

Length

(back part)

97 cm

97 cm

97 cm

97 cm

97 cm

Length

(front part)

95 cm

95 cm

95 cm

95 cm

95 cm

Hip circumference

110 cm

116 cm

124 cm

128 cm

140 cm

Length of the sleeve

64 cm

65 cm

65 cm

65 cm

66 cm

Shoulder width

10 cm

11,5 cm

12,5 cm

13,5 cm

14 cm
Shipping
In-stock orders ship within 72 business hours from our warehouse. You can choose Flat Rate or Carrier Calculated Shipping. Please note, there are delays with the first (initial) scan at all carriers due to COVID volume. We ship with USPS in United States. In Canada via Canada Post, Purolator, Canpar and UPS. Worldwide with Asendia or USPS. If you need your order faster - no problem! Please reach out and we can off Express and Priority Shipping Options. Outside of North America? You may be charged duties and/or customs fees.
Customer Reviews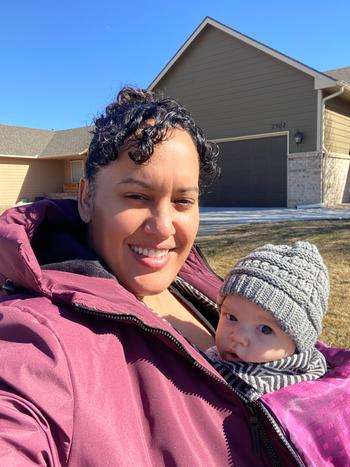 03/19/2022
I recommend this product
Love it!
I love this coat so much. It's a beautiful color and so thoughtfully designed. The wrist cuffs are such a perfect touch. They really keep the cold out. It is very warm and so easy to get on. I love that I can wear it without the panel as a regular coat too.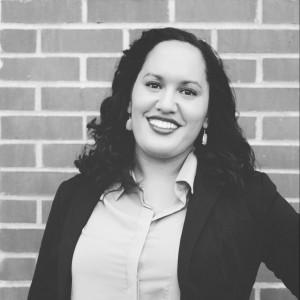 M
Meg

United States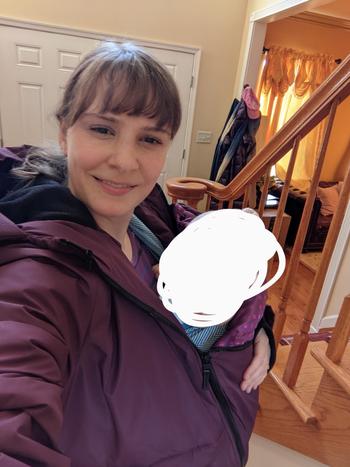 02/08/2022
I recommend this product
High quality and warm
This is probably the highest quality coat I've owned. It's extremely warm, and it is easy to attach the baby-wearing panel. It is definitely true to size. I was especially happy about the hand covers that are attached to the sleeves, which keep your hands warm while allowing your fingers to be free. My baby stayed happy in it during a 20 minutes walk in the cold which was super helpful for me. I'll certainly be getting a lot of use out of this coat!
Brittany

United States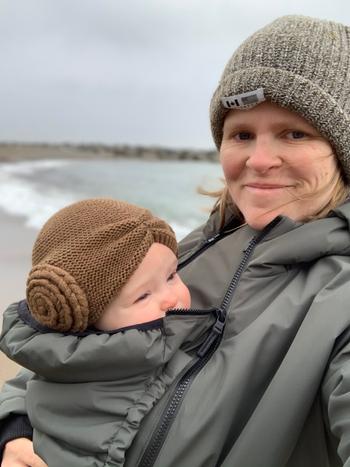 12/14/2020
Cozy winter jacket!
I love the Angel Winter coat! It's really comfy and has kept both my daughter and I warm and cozy! The inserts are easy to use for both back and front carries. I love the adjustable band at the waist and on the inserts for a more personalized fit! Good sized pockets and a warm hood! The fabric at the wrists (with thumb inserts) is awesome at keeping the cold breeze and snow out! it looks great without the inserts too!
Meghan C.
Brampton, Ontario, Canada
03/14/2022
I recommend this product
Very warm, roomy coat!
I was in need of a longer, warmer coat to carry my baby in during Canadian winters. This one came up so often with lots of positive reviews. Allie was so helpful answering my many questions - especially about sizing. I'm usually in between L and XL, and the L in the new style fits with room to spare. I'm so happy I chose this jacket. I love the thumbholes, love the large zipper, love the hood! My only small disappointment was the neck protector is very tight on my neck so I'm unable to zip it all the way. If I do, it digs into my chin. I solve this by keeping it open and using an infinity scarf tied around myself and my babe and it keeps us very warm! Happy we still have several years with this coat, and sad I didn't have it with my first 2 kids!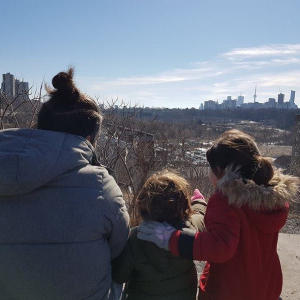 LM
Lindsey M.

Canada
02/03/2022
I recommend this product
Worth every penny!
My first order of this coat had some *rare issues. Allie replaced the coat and followed up with me throughout the whole process. This coat is a lifesaver for school pick up and family outings. It so warm I rarely put my little one in anything but jammies and a hat when we go out. I actually really love wearing the coat when not baby wearing too!
Laura H.

United States
01/31/2022
Totally With it!
This coat is amazing! Super warm and comfy. I've used it in light ish rain and baby and I stayed dry. The quality is great and I can see this lasting years especially since I'd only need it in the middle if winter where I live. Also very happy with the extensive help I received from the little zen team when I was trying to determine the right size.
Shellie R.

US
01/31/2022
Versatile, stylish and warm!
So versatile for winter walks in the prairies! Keeps me and baby warm and cozy. Also love the colour
Krista L.

CA
01/31/2022
Versatile, stylish and warm!
So versatile for winter walks in the prairies! Keeps me and baby warm and cozy. Also love the colour
Krista L.

CA