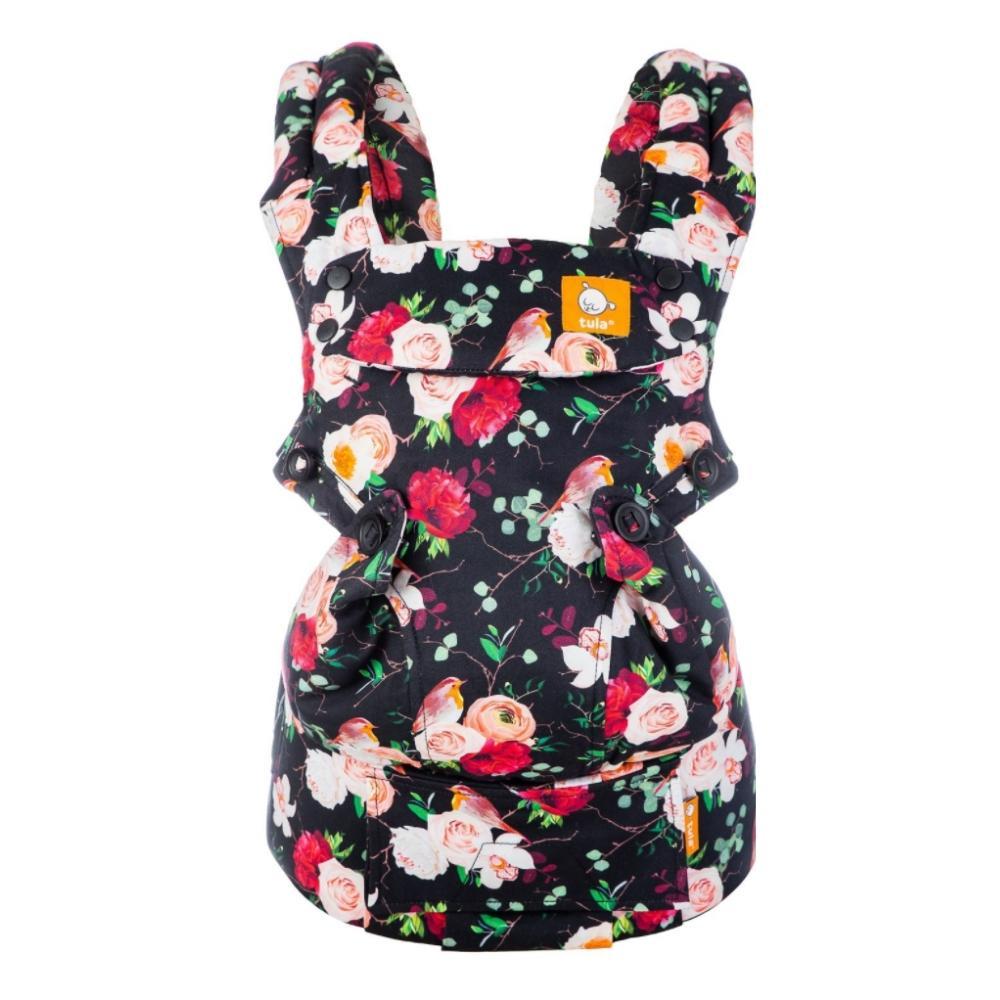 Capulet Explore Baby Carrier
Capulet - Tula Explore Baby Carrier. 

"A rose by any other name would smell as sweet". Capulet is a gorgeous design of blooming roses and songbirds over a wine colored backdrop.
EXPLORE BABY CARRIER FEATURES:
1. Every carry position your baby will need, including facing out
Multiple positions to carry baby including front facing out, facing in, and back carry. Each position provides a natural, ergonomic position best for comfortable carrying that promotes healthy hip and spine development for baby.
2. Innovative body panel with an easy-to-adjust design
Adjusts in three width settings to find a perfect fit as baby grows from newborn to early toddlerhood.
3. Padded, adjustable neck support pillow
Can be used in multiple positions to provide head and neck support for newborns and sleeping babies.
4. Breathable & lightweight cotton
Responsibly designed and made with care from soft and breathable 100% cotton that's easy to clean and machine washable.
5. Padding where needed for extra comfort
Padded shoulder straps provide optimal neck & shoulder comfort and offers quick adjustments for multiple wearers. Wide padded waistband helps evenly distribute weight. Padded leg openings to keep baby comfortable.
6. Waistband pocket and removable hood
Large pocket on the waistband to store necessities. Coordinating removable hood with snaps to support baby's head while sleeping, sun protection while out and about, and extra privacy while feeding baby.
Weight of the carrier: 1.7 lbs.
TULA is excluded from coupons, LZO loyalty, and other discounts, offers, or promotions.
Capulet Explore Baby Carrier