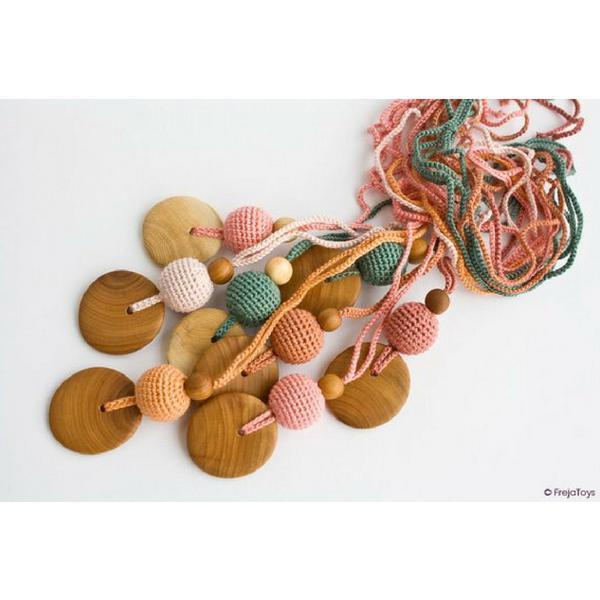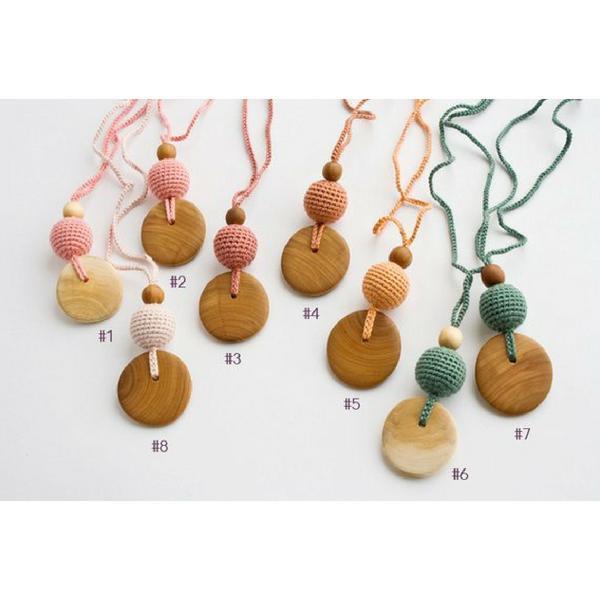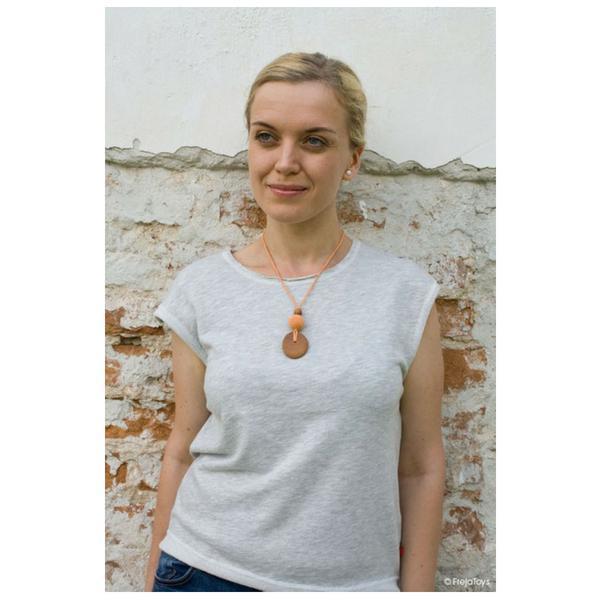 FrejaToys Natural Silk and Wood Necklaces Forest
Silk & Wood nursing necklaces are made of 100% NATURAL SILK YARN, absolutely safe for babies.
♥ Silk yarn is THE MOST GENTLE to the touch yarn!
♥ The mum necklace intended to go around the moms neck for your baby to enjoy a teether while being held. You can also wrap it onto a sling or stroller.
♥ No small parts makes the nursing necklace safe for babies to suck on.
♥ The crochet string stretches when your baby grabs it whether on your hip or in a sling.
♥ The necklace is also great to wear when you are nursing so your babies hands are distracted from clawing at your chest.
♥ Mum necklace is great for teething. Wood is the most natural thing a child can put in their mouth, free of chemicals and dyes found in plastic.
♥ The wood we use (applewood or juniperwood) produced in the ecologically clean area of the Baltic States, the wooden pendant is crafted by hand and finished with organic linseed-oil.
♥ Juniper beads have soft and tasty odor.
♥ The beads are threaded onto a crochet silk string that is very gentle on the touch. String can be adjusted to suit.
♥ Wood pendant measure: approx. 1,4"/3,5 cm in diameter,
♥ Total Length of the string is 42" / 110 cm.
#1 Frozen Berry - Juniper
#2 Frozen Berry - Applewood
#3 Dusty Rose - Applewood
#4 Rust - Applewood
#5 Apricot - Applewood
#6 Dark Green - Juniper
#7 Dark Green - Applewood
#8 Cream - Applewood
Handmade in the Ukraine
Materials: silk yarn, applewood, juniperwood, love
CARE INSTRUCTIONS:
Wash the necklace by hand with mild soap in warm water. Do not soak.
FrejaToys Natural Silk and Wood Necklaces Forest