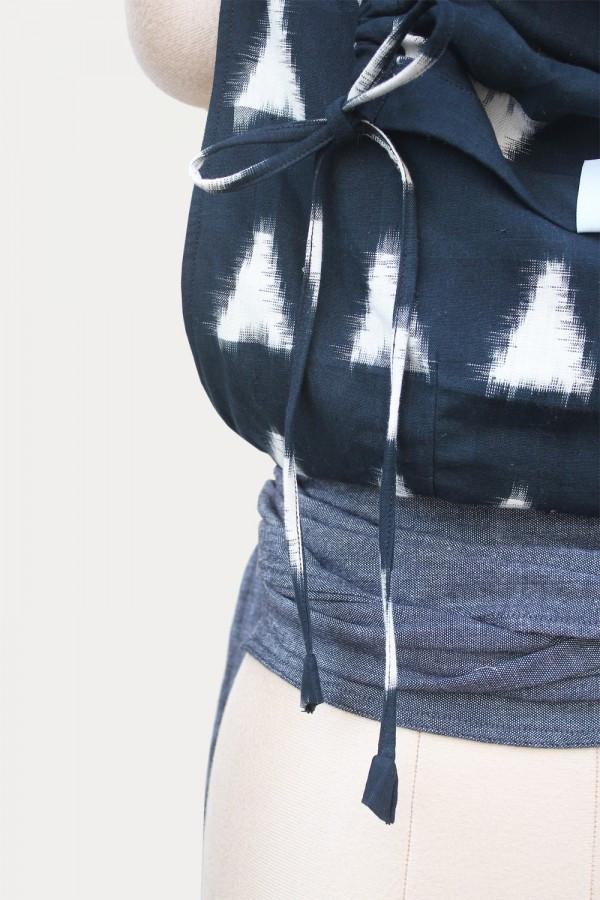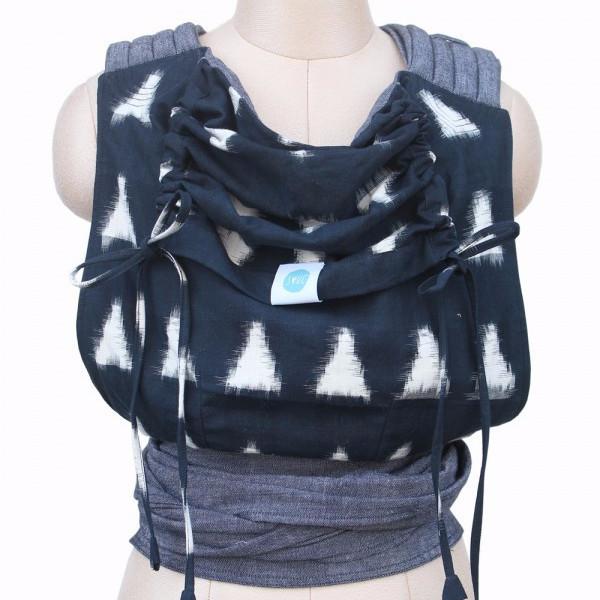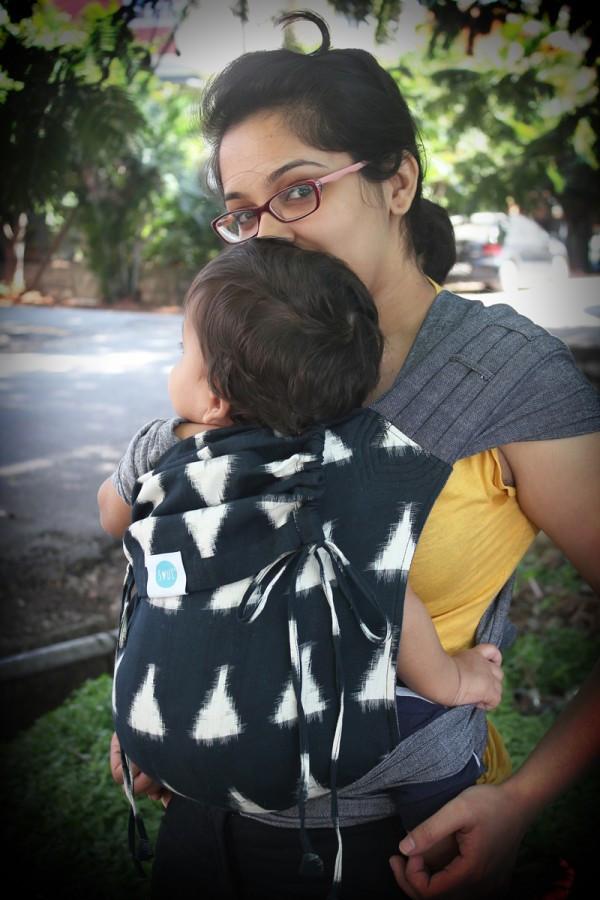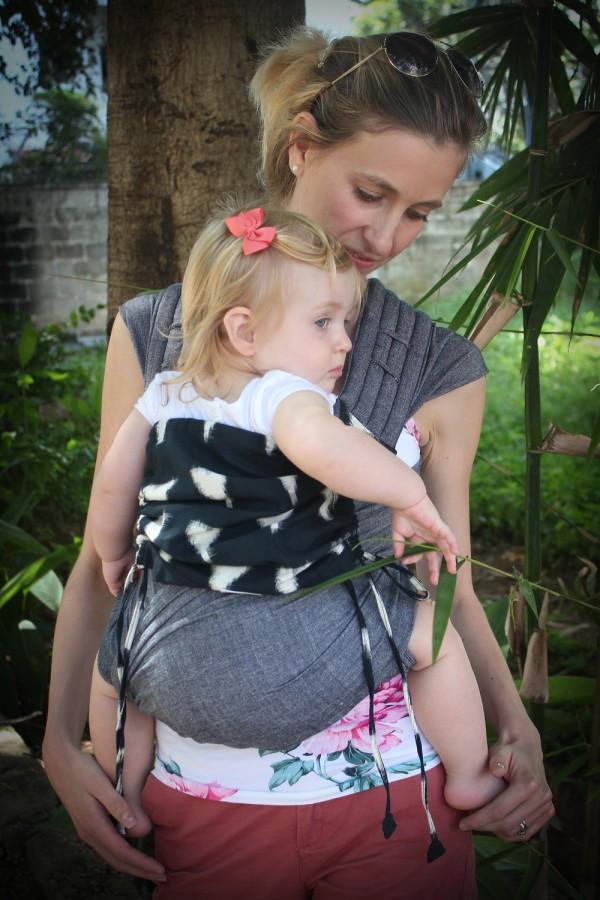 Soul Slings Meh Dai Eclipse on Grey
Soul Slings Meh Dai Eclipse on Grey. These lightweight carriers are made out of natural fibres, ensuring comfort for you and your baby in all climates. Can be used in front, hip and back carries. With all the cush, bounce and support of our jacquard wraps, Soul jacquard wrap conversion Soul Meh Dais are soft right out of the box. Being 100% cotton, they are very easy to use and care for. They also offer wonderful support. The weave allows the tiniest bit of stretch, making them beautifully moldable to your body as well as your baby's.  'Soul Meh Dai' ergonomic baby carriers are East Asian-inspired, soft-bodied carriers with a contoured cotton body panel, generous waist straps, and hybrid padded shoulder straps that open out into full wrap width so that you get the even weight distribution of a wrap shoulder with the comfort of a padded shoulder.
Weight recommendation: 7 -18 kg (15-40 lb) approx
Fibre: Handwoven ikat panel with pure sturdy woven cotton base and straps
Straps: Hybrid (centrally padded) wrap straps
Tested for: ASTM F2236-14
Sizing:

88" waist
80" shoulder length
12" width strap at the shoulders
Soul Meh Dai panel is 16" tall at tallest point to top of the waist band and 15" wide at the top of the waist band measured with soft tape.

Ikat is a unique textile dyeing technique. Traditional weavers use a painstakingly slow resist-dyeing process, in which bundles of threads are bound together with a tight waterproof wrapping to restrict spreading. Either the warp or weft is then dyed to create beautiful patterns. The bindings can be altered and may be dyed again with multiple colours to produce elaborate, multi-coloured patterns. When the dyeing is finished the bindings are removed and the threads are woven into fabric. 'Double Ikat' involves dyeing both the warp and the weft, and is considered the finest form of ikat, requiring the most precise skills and patience. Tremendous amounts of labour and experience are required, resulting in a high-quality, luxurious and unique fabric.

* Soul fabrics may show colour variations, loose threads, tiny slubs, snags or unevenness that are characteristic of natural fibre textiles. These variations should in no way be considered flaws or defects as they do not affect the functionality of the carrier. It is the nature of the fabric and, these imperfections highlight its natural beauty and uniqueness.

* All images in this website are for representation purposes only. Please be aware that the final product in hand may have slight variations in colour and texture when compared to the product photo(s) in this listing.
Soul Meh Dais are designed, developed and professionally handmade in Soul Studio, Bangalore, India.
Soul Slings Meh Dai Eclipse on Grey