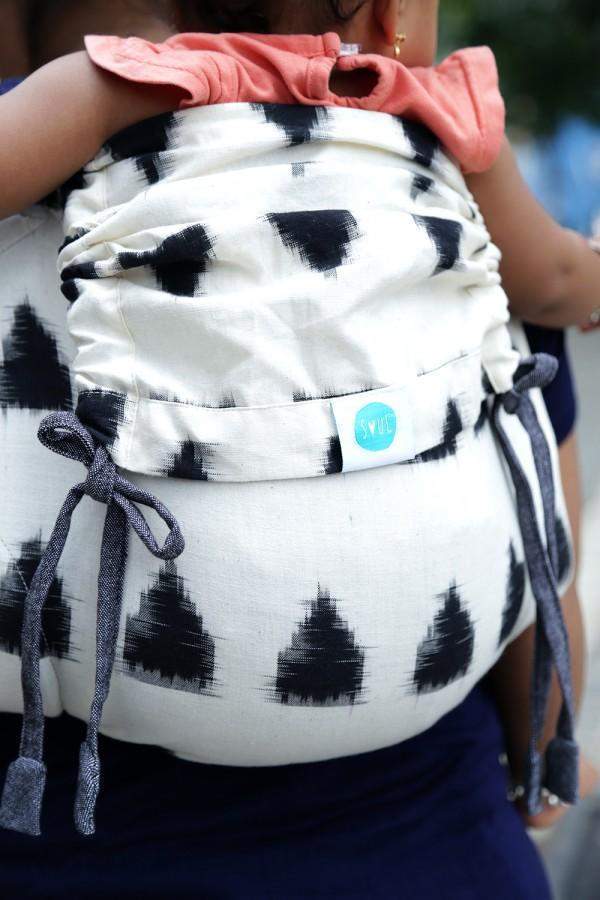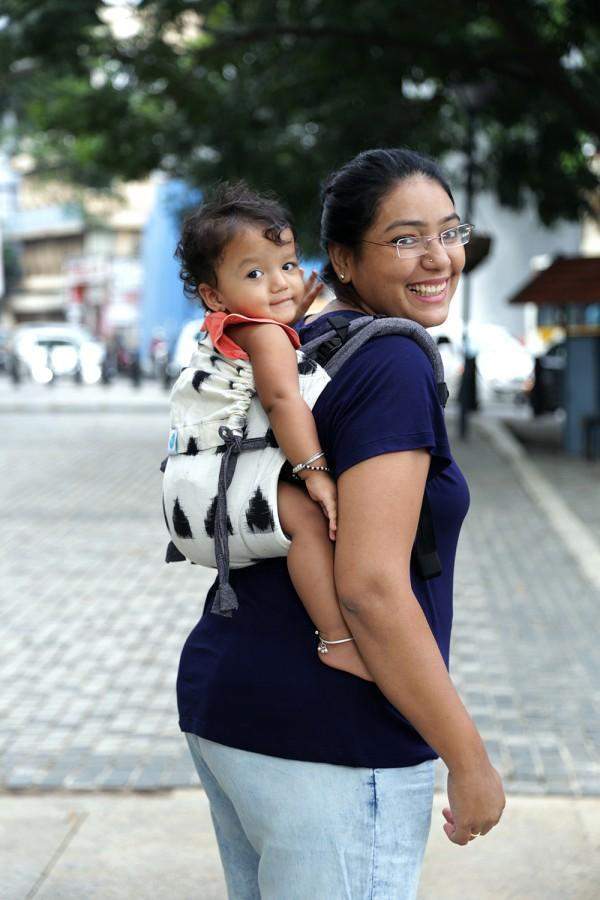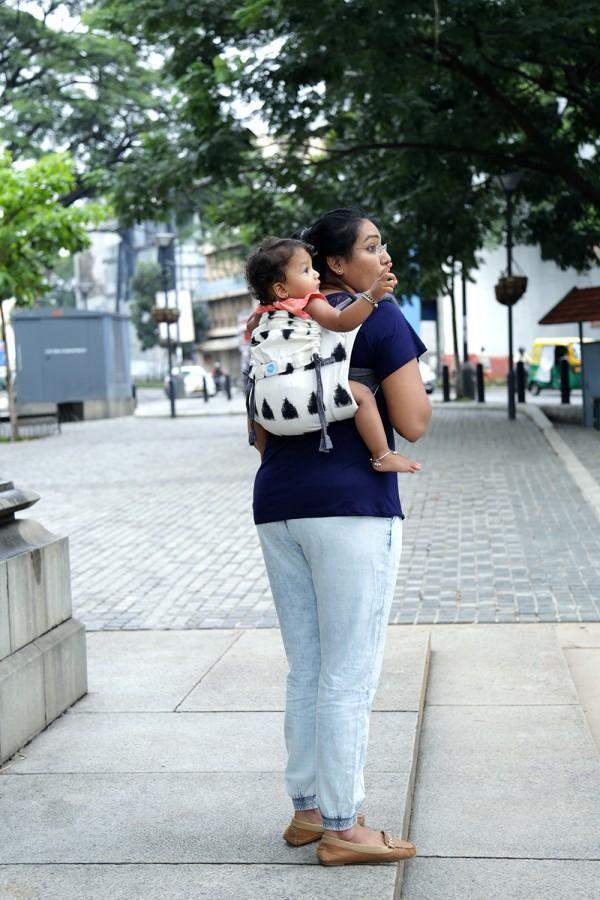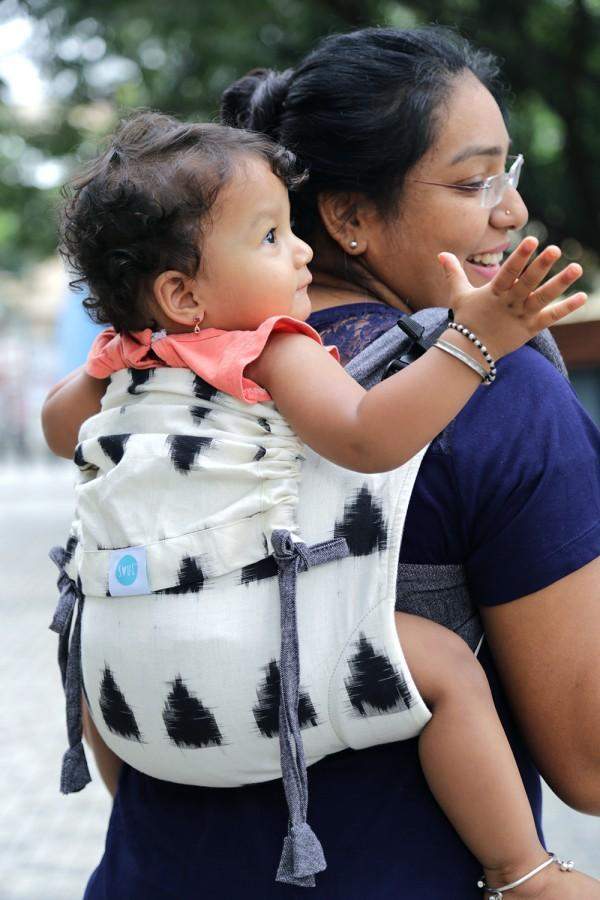 Soul Slings Onbuhimo Full Moon
Soul Slings Onbuhimo Full Moon. A timeless pattern of black triangles against a milky white background.These handwoven cotton buckle onbuhimos are supportive without too much bulk. They have excellent grip and are very breathable and light. They are soft enough for tender skin and sturdy enough to comfortably carry toddlers.The Soul Onbuhimo is a Japanese-inspired waistless buckle carrier with Perfect Fit Adjusters (PFAs) at the top of the shoulder straps. It is recommended for children who have sufficient torso control to support their heads and sit up independently. With its generously sized and contoured body panel and extendable webbing, it will fit a wide variety of body types of both adults and babies. It folds up small and is a perfect carrier to pop into your bag for a day out, offering you the flexibility of quick ups as well as comfortably padded support for longer carriers.

SHIPPING IN TWO WEEKS
Weight recommendation: 7-18 kg (15-40 lb) approx
Fibre: 100% cotton
Seat width: 17.5 inches (45 cm)
Body panel height: 18 inches (46 cm)
Adjustments: PFA + sliding back/chest straps
Compliant with: ASTM F2236
 
Ikat is a unique textile dyeing technique. Traditional weavers use a resist-dyeing process, in which bundles of threads are bound together with a tight waterproof wrapping to restrict spreading. Either the warp or weft is then dyed to create beautiful patterns. The bindings can be altered and may be dyed again with multiple colours to produce elaborate, multi-coloured patterns. When the dyeing is finished the bindings are removed and the threads are woven into fabric. 'Double Ikat' involves dyeing both the warp and the weft, and is considered the finest form of ikat, requiring the most precise skills and patience. Tremendous amounts of labour and experience are required, resulting in a high-quality, luxurious and unique fabric.

Soul jacquards are woven in an ethical and environment-friendly mill from Southern India, which uses only wind and solar energy to run their entire factory. They are a completely green manufacturing unit and after using the energy they need they have surplus to send back into the grid. Only the best quality baby-safe dyes are used and no child labour is involved at any stage.

* Please wash and iron your Soul carrier once before use. Wash it separately for the first few washes as the colours may bleed a little.

* Sizes mentioned are before washing. Please note that the wraps are generously sized, as there will be shrinking for the first few washes.

* Soul fabrics may show colour variations, loose threads, tiny slubs, snags or unevenness that are characteristic of natural fibre textiles. These variations should in no way be considered flaws or defects as they do not affect the functionality of the carrier. It is the nature of the fabric and these imperfections highlight its natural beauty and uniqueness.

* All images in this website are for representation purposes only. Please be aware that the final product in hand may have slight variations in colour and texture when compared to the product photo(s) in this listing.

This product is ethically made by Soul in Bangalore, India.
Soul Slings Onbuhimo Full Moon