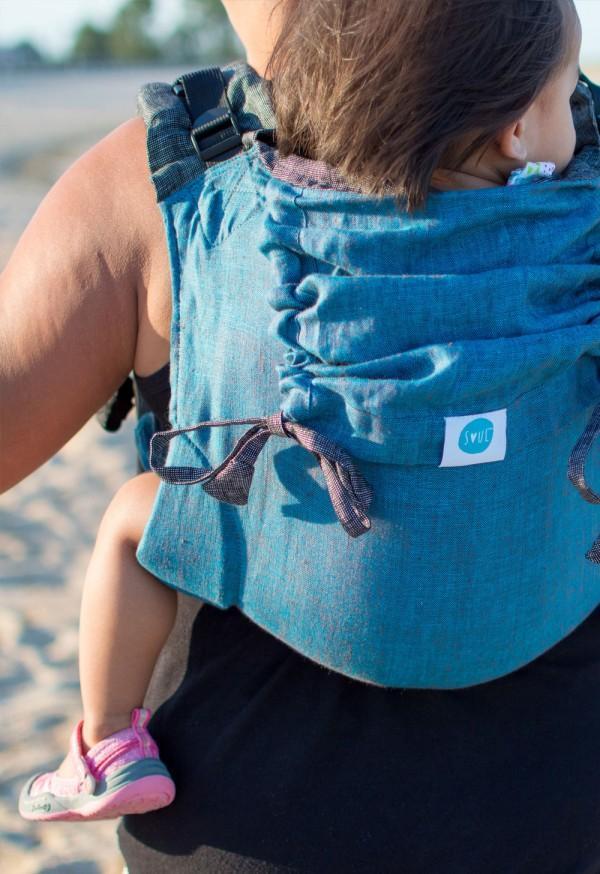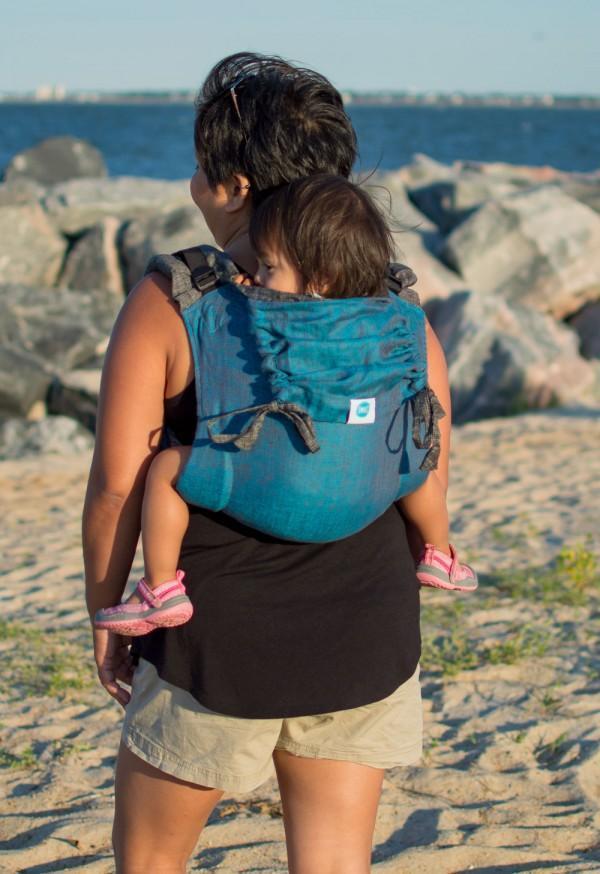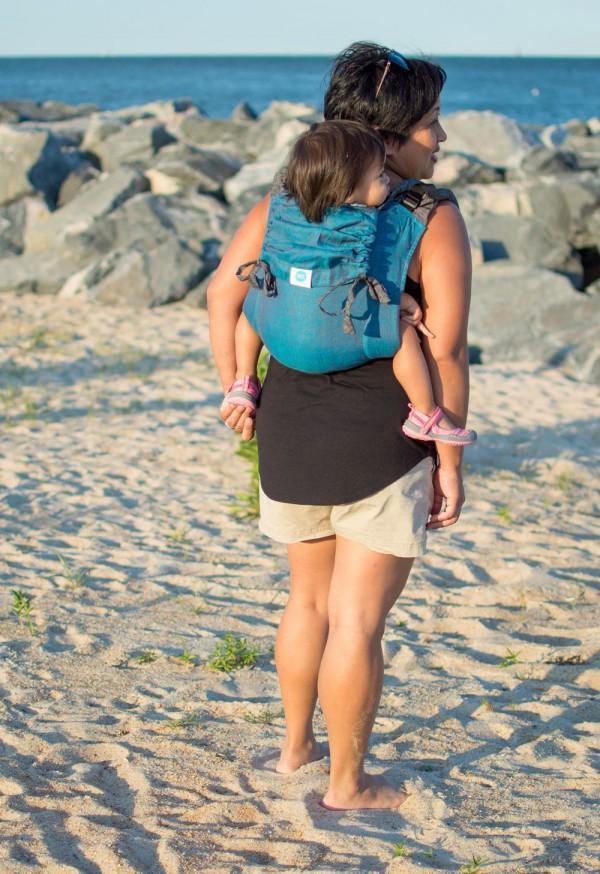 Soul Slings Onbuhimo Royal linen
Soul Slings Onbuhimo Royal linen.  A silky blue linen with a most majestic 'shot silk' effect.
Weight recommendation: 7-18 kg (15-40 lb) approx
Fibre: 100% Linen
Seat width: 17.5 inches (45 cm)
Body panel height: 18 inches (46 cm)
Adjustments: PFA + sliding back/chest straps
Compliant with: ASTM F2236
Soul Onbuhimo is a Japanese-inspired waistless buckle carrier with Perfect Fit Adjusters (PFAs) at the top of the shoulder straps. It is recommended for children who have sufficient torso control to support their heads and sit up independently. With its generously sized and contoured body panel and extendable webbing, it will fit a wide variety of body types of both adults and babies. It folds up small and is a perfect carrier to pop into your bag for a day out, offering you the flexibility of quick ups as well as comfortably padded support for longer carriers.
Soul Slings signature linens are known for their natural anti-bacterial quality. They wick moisture away from your baby and are ideal carriers for hot and humid climates. They offer soft and sturdy support for newborns and toddlers alike. For optimal softness we recommend a wash and steam iron before use.

* You can spot-clean your Soul product as required. Please wash it separately for the first few washes as the colours may bleed a little.

* Sizes mentioned are before washing.

* Soul fabrics may show colour variations, loose threads, tiny slubs, snags or unevenness that are characteristic of natural fibre textiles. These variations should in no way be considered flaws or defects as they do not affect the functionality of the carrier. It is the nature of the fabric and these imperfections highlight its natural beauty and uniqueness.

* All images in this website are for representation purposes only. Please be aware that the final product in hand may have slight variations in colour and texture when compared to the product photo(s) in this listing.

This product is ethically made by Soul in Bangalore, India.
Soul Slings Onbuhimo Royal linen