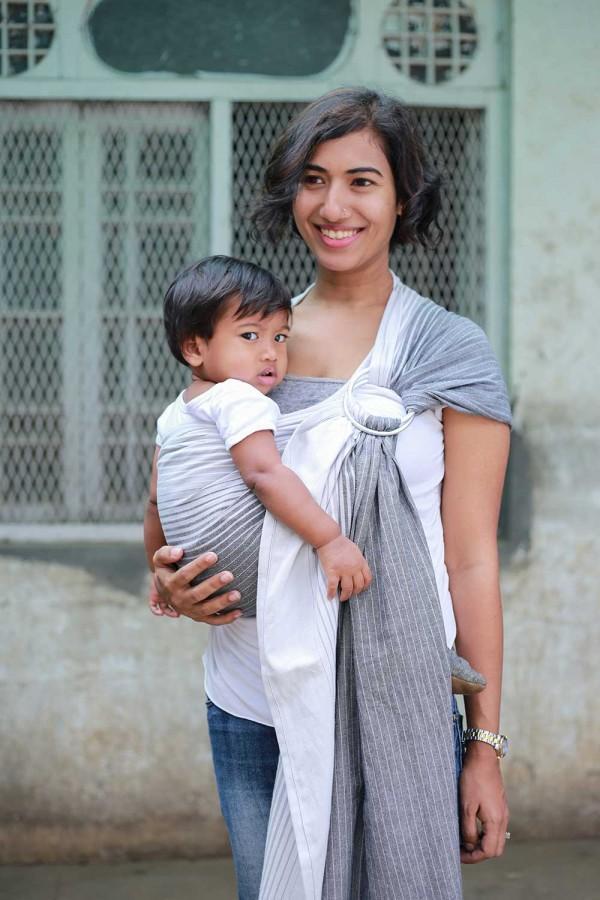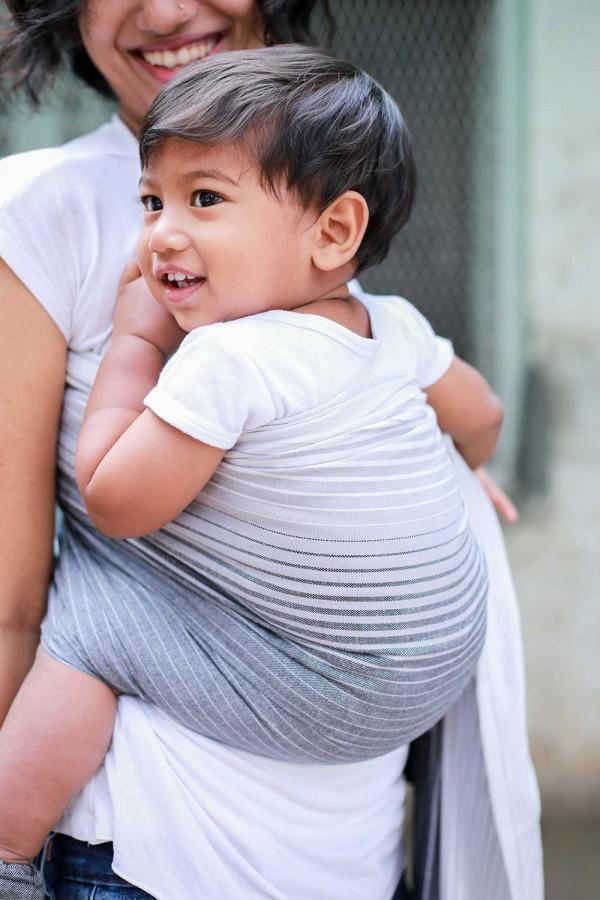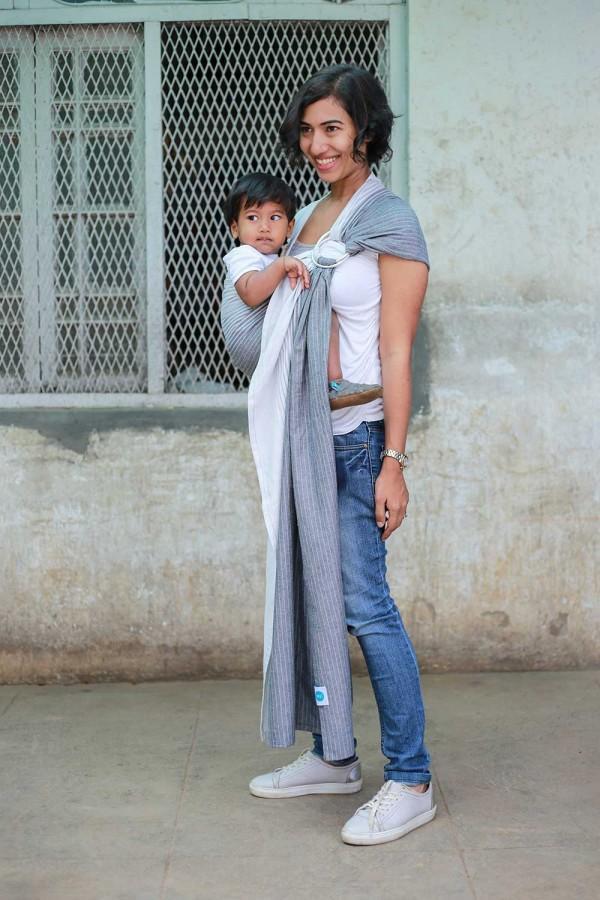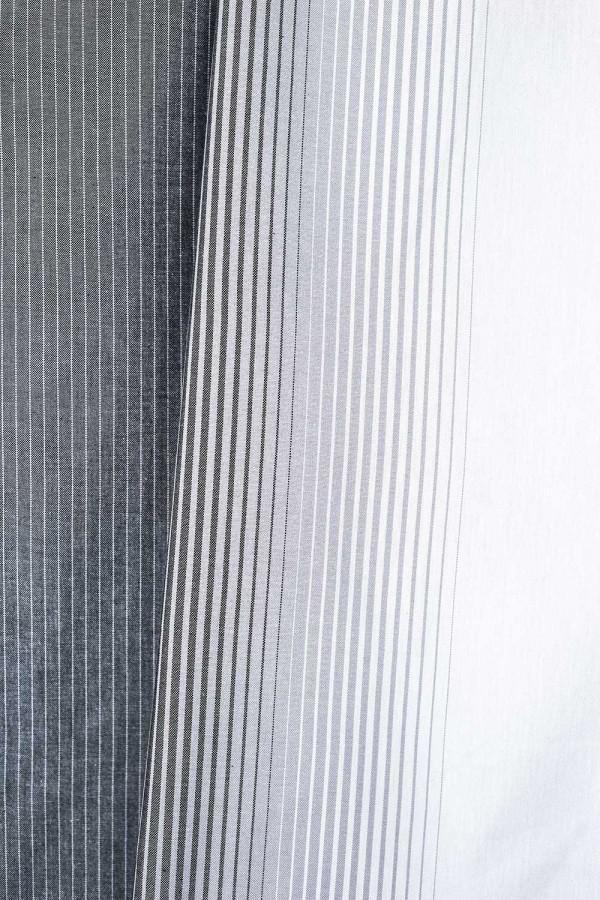 Soul Slings Ring Sling Moonstone
Soul Slings Ring Sling Moonstone. A perfect neutral! A mix of tints of grey stripes on a grey-brown base-colour. Soft and gently textured, Soul jacquard wraps comfortably support big toddlers as easily as they cushion tiny babies. The weave is tight, making them sturdy yet surprisingly airy fabrics.  Easy care and soft out of the box.
Details:
Shades of Grey, Grey-Brown, White
100% cotton in jacquard weave
Weight recommended: up to 15 kg (33 lb)
28 inches wide and either
Size 2 : 73 inches (185 cm)
Size 3 : 83 inches (211 cm)
About Ring Slings:
Soul ring slings are comfortable, fashionable and affordable baby carriers from India. Their generous length and simple gathered shoulder ensure that one size fits all. In fact, one sling can be used to wear your baby from birth onwards till 15 kg or so! Simple to use, compact enough to fit in your handbag and easy to maintain, Soul slings are made from 100% natural fibres.
About Soul:
Soul jacquards are woven in an ethical and environment-friendly mill from Southern India, which uses only wind and solar energy to run their entire factory. They are a completely green manufacturing unit and after using the energy they need they have surplus to send back into the grid. Only the best quality baby-safe dyes are used and no child labour is involved at any stage.

 * Please wash and iron your Soul carrier once before use. Wash it separately for the first few washes as the colours may bleed a little.
* Sizes mentioned are before washing. Please note that the wraps are generously sized, as there will be shrinking for the first few washes.
* Soul fabrics may show colour variations, loose threads, tiny slubs, snags or unevenness that are characteristic of natural fibre textiles. These variations should in no way be considered flaws or defects as they do not affect the functionality of the carrier. It is the nature of the fabric and these imperfections highlight its natural beauty and uniqueness.
* All images in this website are for representation purposes only. Please be aware that the final product in hand may have slight variations in colour and texture when compared to the product photo(s) in this listing.
This product is ethically made by Soul in Bangalore, India.
Soul Slings Ring Sling Moonstone