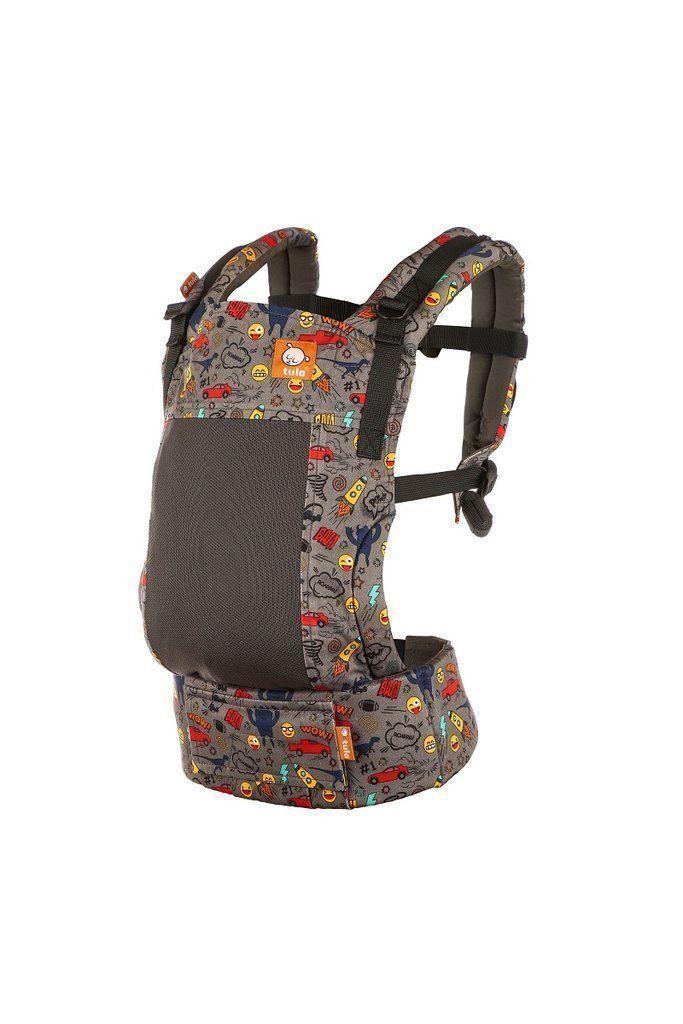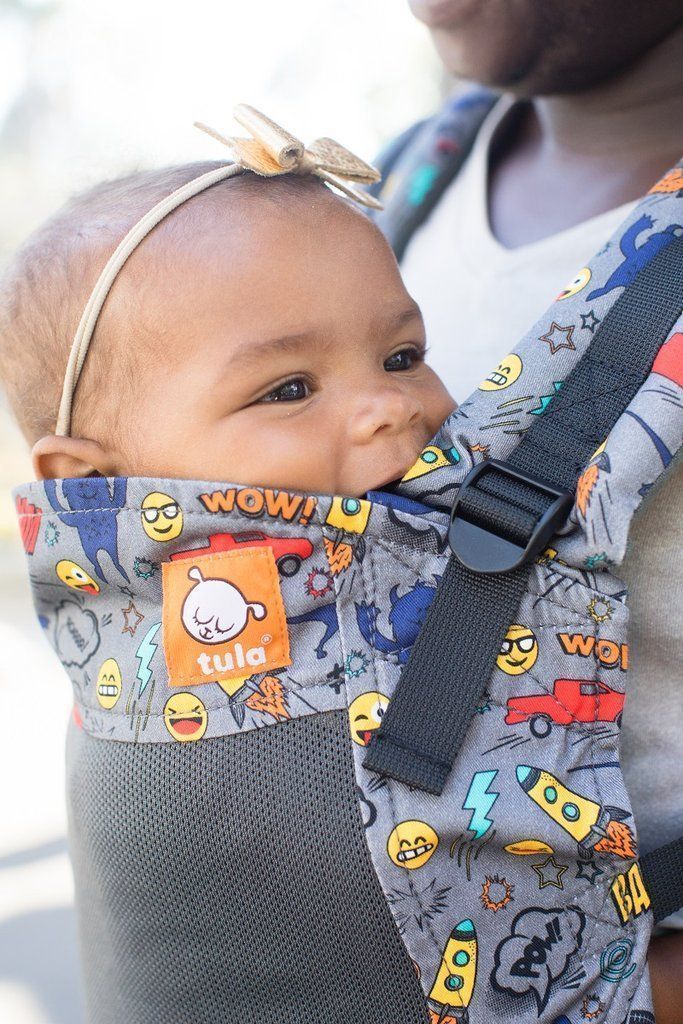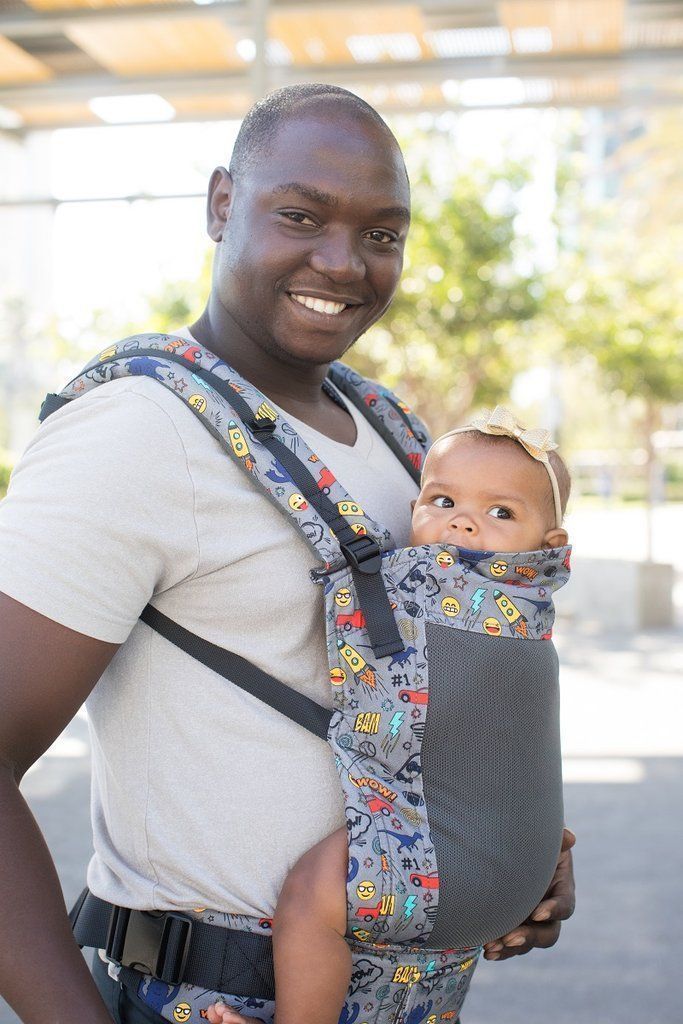 Tula Toddler Carrier Coast Stamps
Tula Toddler Carrier Coast Stamps. Be a kid again! Coast 'Stamps' is inspired by the fun ways we express ourselves like patches, stickers, stamps, and smiley faces. It has a rocking hip design filled with all sorts of fun things like race cars, lightening bolts, dinosaurs, emoticons, rocket ships, and more. Coast 'Stamps' is paired with our breathable dark gray mesh in the center panel and hood.

Tula Coast is designed to bring a cool ocean breeze to your day! This line of Tula Baby Carriers offers a reinterpretation of our original framed panel design using breathable mesh material which creates a ventilated carrier perfectly suited for active lifestyles and warm weather locales.

MESH TODDLER CARRIER FEATURES:

1. ERGONOMIC M-POSITION SEAT
Supports safe development for baby's body

2. DUAL-ADJUSTMENT PADDED SHOULDER STRAPS
Provides optimal neck & shoulder comfort and offers quick and easy adjustments for multiple wearers

3. BREATHABLE & LIGHTWEIGHT CANVAS
Hand-made from 100% OEKO-TEX® Standard 100 certified canvas

4. MESH PANEL
Provides ventilation for optimal breathability

5. MULTIPLE ERGONOMIC POSITIONS
Back carry and front carry options to provide a natural, ergonomic position best for long term, comfortable carrying that promotes healthy hip and spine development for baby

6. WIDE PADDED WAISTBAND
Provides superior comfort to help evenly distribute weight, also includes large front pocket

7. EXTRA LEG PADDING
Keeps baby comfortable to allow for longer wearing

8. EASY-TO-ADJUST DESIGN
Multiple adjustment capabilities to find your perfect fit for wearing your toddler. Can be used from about 18 months to 4+ years old and between 25 - 60 pounds (beginning when the child is a minimum 32 inches tall)

9. COORDINATING BASE & HOOD
Coordinating canvas base with coordinating removable hood in dark gray breathable mesh fabric to support head while sleeping, sun protection while out and about, and extra privacy while nursing

TODDLER CARRIER PRODUCT MEASUREMENTS:

Toddler Carrier Panel Measures 17.5" tall and 18.5" wide at the seat.
Hip Belt Measures 5" tall and 27" wide. Additional webbing extends approximately 30" (waistband total of ~ 57" long).
Weight of the carrier: 2 lbs.

ABOUT BABY TULA
An award-winning industry leader, Baby Tula is proud to offer beautiful, easy-to use, versatile, and long-lasting baby carriers which provide a comfortable, ergonomic method of supporting the bond between caregiver and child from birth through 4 years old and beyond. Tula Baby Carriers are available in a variety of prints, making them both useful and stylish! Baby Tula is proud to meet and exceed safety standards and norms, and is a business member of the Baby Carrier Industry Alliance (BCIA).
TULA is excluded from coupons, LZO loyalty, and other discounts, offers, or promotions.
Tula Toddler Carrier Coast Stamps