Didymos Baby Woven Wrap Prima Aurora
Didymos Baby Woven Wrap Prima Aurora
Product Description
Description
Didymos Prima Aurora

A gorgeous gradation! Medium weight, soft, and incredibly beautiful. This wrap is perfect for newborns to toddlers, and is a bestseller. 
The Prima is an iconic Didymos weave and a fan favourite. Having existed in different permutations since the 1970's this weave has withstood the test of time and passing trends. 

With their classic look and airy weave, there is one for everyone. We find them easy to wrap with, soft after just one wash, and visually stunning. It's a personal favourite at Little Zen One, comprising a good deal of our stash.

Details
Material: 100% Organic Cotton
Color: Natural, Anthracite, Turquoise, and Pink
Fabric Weight: 230 GSM (medium weight)
Released: July 17, 2014

Note: Some sizes may take 10 days for shipping
Shipping
In-stock orders ship within 72 business hours from our warehouse. You can choose Flat Rate or Carrier Calculated Shipping. Please note, there are delays with the first (initial) scan at all carriers due to COVID volume. We ship with USPS in United States. In Canada via Canada Post, Purolator, Canpar and UPS. Worldwide with Asendia or USPS. If you need your order faster - no problem! Please reach out and we can off Express and Priority Shipping Options. Outside of North America? You may be charged duties and/or customs fees.
Customer Reviews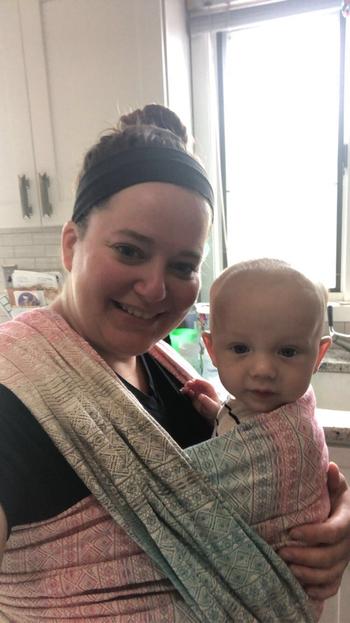 07/13/2020
Love my wrap!
This is my first woven wrap - I already have a ring sling and a stretchy wrap, but I wanted something that will hold up as my baby gets older and bigger. I have only tried one way so far but I can already tell it is love! He took such a long nap the first time I put him in it Great purchase, well worth it!
Kristen R.
Elkhorn, Wisconsin, United States
07/02/2020
LOVE
My baby and I love this wrap so much! I can't believe I ever debated ordering it! Also the customer service was great, super responsive after the first one got lost in the mail.
April C.
Bay Shore, New York, United States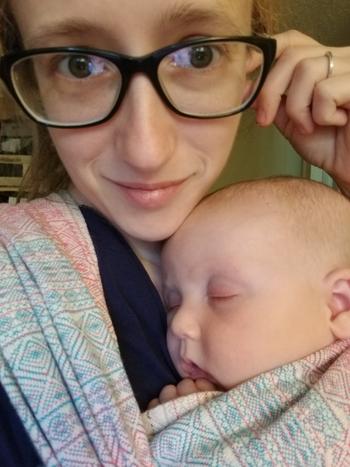 06/23/2020
Beautiful and perfect
My baby's happy place and mine as well.
Aubrey H.
New Orleans, Louisiana, United States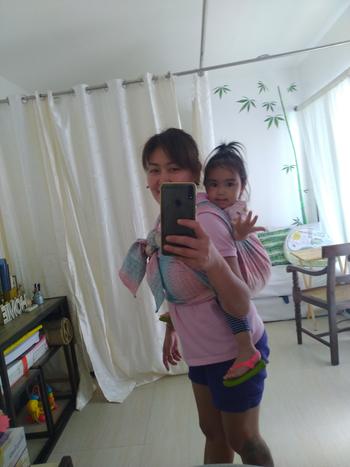 12/18/2019
Prima Aurora Size 5
I've been eyeing this for the longest time and good thing I scored one during the Black Friday Sale. Cotton is cool on tropical climates so this wrap is perfect for me and my little girl. Has a good grip so even if you tie only a half knot, it can hold my 11 kgs toddler. Thanks Allie!
Giselle Ann T. Ompoy
Cebu City, Central Visayas, Philippines
02/22/2022
I recommend this product
So pretty!
This is my first-ever wrap and it's so beautiful and soft that I want to practice with it all day!
Kasey P.

United States
08/13/2021
I recommend this product
Very nice
This wrap is thicker, which makes it more bulky on my small, 5'5" frame and especially with a newborn. It did hold my two other children, 35lbs and 40lbs, easily! Such beautiful colors.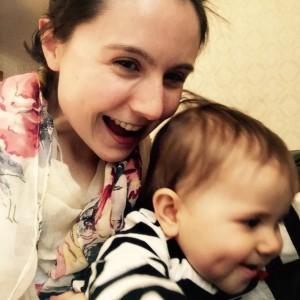 AL
Amanda L.

United States
06/24/2021
Beautiful!!
My wrap arrived very quickly and it was soft enough to use right out of the box. The didymos prima aurora is absolutely beautiful! I look forward to learning with my first woven wrap.
Mindy B.
Frostburg, Maryland, United States
06/21/2021
Love it!
This is the first woven wrap that I've been using with my 6 week old. I find it a lot easier to use than a stretchy wrap and she seems to love it. Not to mention how beautiful it is