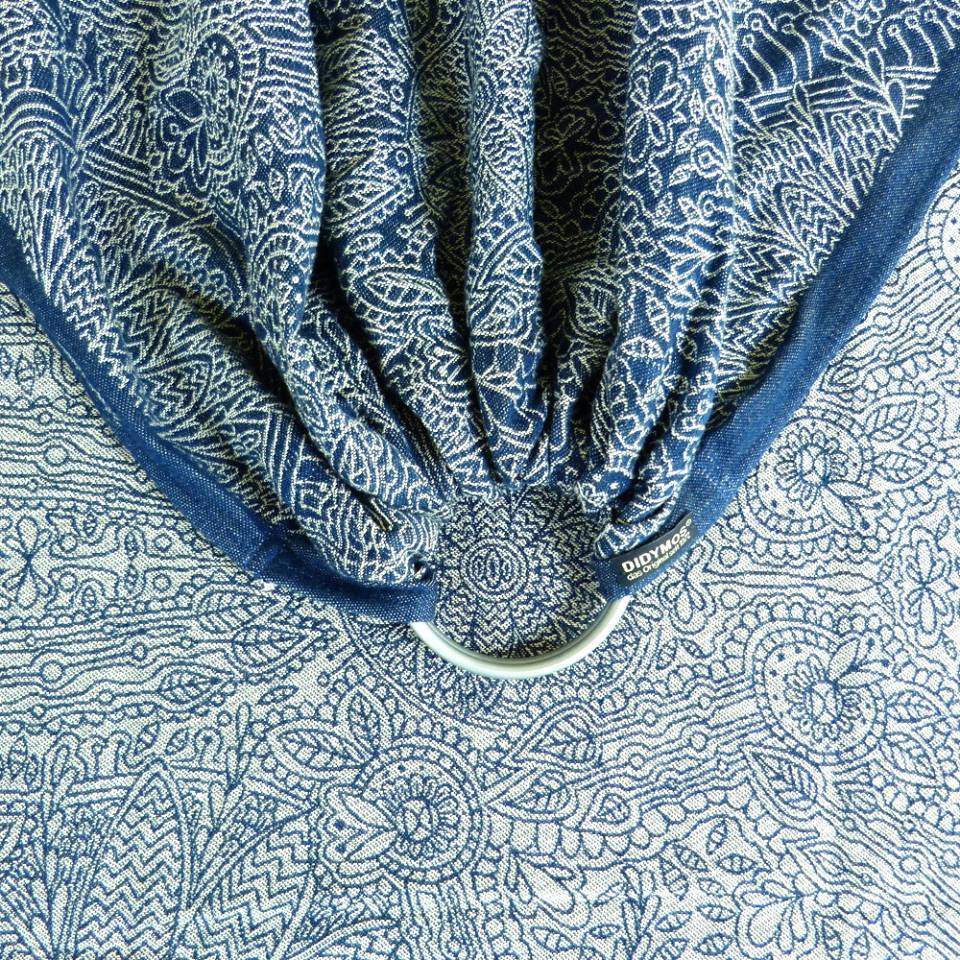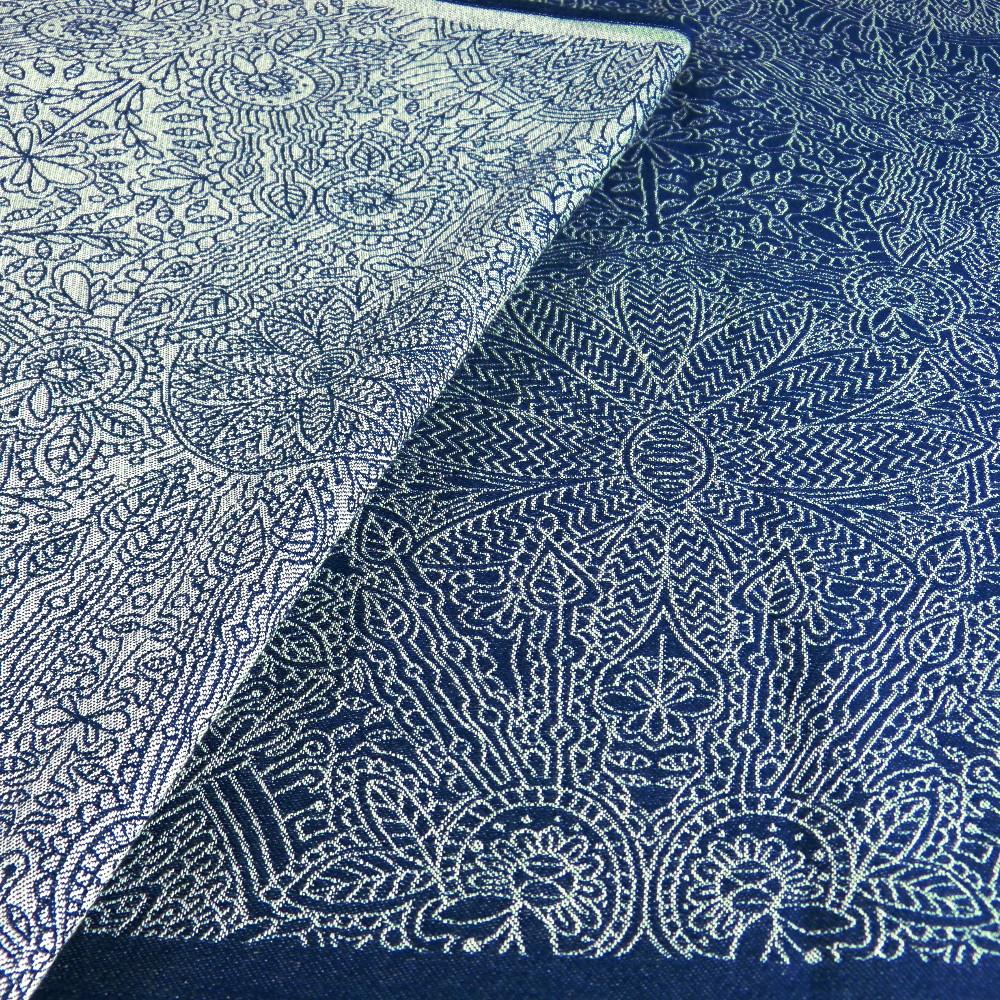 Kipos Didysling by Didymos
Didymos DidySling Kipos.
Didymos wraps make wonderful ring slings. A ring sling is very convenient and easy to use once you've learned how. Put on the sling - place your baby into it - tighten the sling - and you're ready!

Designed with imagination and love and transferred into a beautiful new wrap – Kipos, the winning design of our wrap pattern contest. An imaginary garden, Kipos (Greek for garden) features an abundance of floral details and ornaments. Our thanks and congratulations go to Josephine who designed and submitted the winning pattern.

In dark blue and white, the cotton yarns interweave on the Jacquard loom to create a beautiful Zentangle like pattern, finely outlining the contours like an ink drawing – one can't get enough from this view.
The lightweight fabric is soft and a bit fluffy, yet supportive enough to offer secure hold and comfort for carrying newborn and older babies alike.

100% Organic Cotton
Dark Blue, Raw White
230 GSM
Gathered Shoulder
Size 1 is the most common size and measures 170-180 cm.

How do you wash your ring sling? Washing instructions
Kipos Didysling by Didymos