Prima Sole Occidente DidyKlick by Didymos
Prima Sole Occidente DidyKlick by Didymos
Product Description
Description
Didymos DidyKlick Prima Sole Occidente
One of the most popular DIdymso wovens made into the fantastic new DidyKlick!

How do you use a half buckle? Buckle around your waist, sit your baby into the soft pouch, tie the shoulder straps and you are ready. You can go wherever you want to go and do whatever needs to be done while your baby is snuggled up and held like in a woven wrap.

Fabric Weight: 180 GSM (light weight)
Features at a glance:
Padded waist belt with safety clip-buckle, sturdy, adjustable to all sizes.
Soft back panel with integrated headrest that can be adjusted by drawstings and fastened onto the straps by snap fasteners .
Wide, spreadable shoulder straps made from soft woven wrap material for comfortable support in any carrying position
Material: Body panel and shoulder straps made from DIDYMOS wrap cloth woven from pure organic cotton, skin-friendly, ecologically compatible and sustainable, robust with inherent diagonal stretch.
Security: Complies to the EU safety standard CEN/TR 16512.
A semi-structured, half buckle carrier, our DidyKlick combines the comfortable support and mouldability of a woven wrap with the convenience and simplicity of a buckle carrier. Easily adjustable, the padded waist belt is secured with a clip-buckle ensuring support around the torso. The large, adjustable body panel made of wrap fabric creates a soft pouch offering a safe place for your little one. Wide and spreadable, the shoulder straps can be tied in a variety of ways to mould around your shoulders allowing a high degree of adjustability for all shapes and sizes. They ensure a snug and enjoyable fit while adding an extra level of comfort and support. The DidyKlick allows you to carry your baby on your front, hip and back at the appropriate ages while your child is always supported across the back and the bottom ensuring the natural spread squat position.
Details:
Material: Straps and panel: 100% Organic Cotton
Washable: Up to 30°C, Gentle Cycle, Slow Spin Speed
Color: Dark Blue, Purple, Turquoise, Pink

Made in Germany and neighboring countries.
Fully adjustable and suitable from 3 kg up to 18 kg /  7 - 40 lbs.

Back Height: min. 10 in. / 26 cm  + max. 13.5 in / 34 cm 
Seat Width:  min. 6 in / 16 cm + max. 16 in / 40 cm 
Waist Belt: min. 29.5 in / 75 cm + max. 59 in / 150 cm 
Height of  Headrest: min. 2 in / 6 cm  + max. 6 in / 16 cm 
Shoulder: Length:  86.6 in / 220 cm + Width: 12 in / 30 cm
Please allow two weeks for shipping. 

Shipping
In-stock orders ship within 72 business hours from our warehouse. You can choose Flat Rate or Carrier Calculated Shipping. Please note, there are delays with the first (initial) scan at all carriers due to COVID volume. We ship with USPS in United States. In Canada via Canada Post, Purolator, Canpar and UPS. Worldwide with Asendia or USPS. If you need your order faster - no problem! Please reach out and we can off Express and Priority Shipping Options. Outside of North America? You may be charged duties and/or customs fees.
Customer Reviews
05/26/2021
So supportive!
I was nervous trying this with my newborn, but I actually feel so much more secure with it than I can get my wraps while he is so small! This quickly became our go to carrier, he falls right asleep. The colors are absolutely GORGEOUS! It is quick and easy to put on and I love that it has the little shade flap on top... it makes a good cover when I need to eat and hold baby
Faith L.
Eau Claire, Wisconsin, United States
11/21/2019
I love the hybrid!
I love having the buckle around the waist and the panel for my little one to sit in but still having the wide woven wrap over my shoulders and back it feels really supportive. My little one sleeps like a dream in it! And I love the colours, purple and teal are my favourite two colours!
08/16/2019
Absolutely Perfect
I honestly don't even know where to begin. I have been a long time Lillebaby fan, which is a great carrier but my back was always in pain when using it. It also isn't the snug fit I longed for that wraps can provide. I'm not very confident in my wrapping skills yet, so I opted for the Didyklick, a nice hybrid! I am IN LOVE. I can wear it for hours with zero back pain. My baby feels so snug against me, hugging my body closely. The material is so perfect to work with, so easy to use. Not too thick for summer; not too thin for winter. The hood works perfectly to block the sun if needed, or provide more head support when baby falls asleep. My three month old is as comfy as can be. The buckle is strong, secure and very comfortable around my waist. It did not take long at all for me to learn how to use it. I thought it would be a bit of a pain since I was used to the ease of the Lillebaby. However, I take this one with me everywhere and find it so easy to use! I always get compliments while out too. I love my Didyklick, and I'm so glad I decided to purchase it! I don't think my other carriers are happy though, poor things haven't seen the light of day since my Didyklick arrived
Steve S.
West Chester, Ohio, United States
01/06/2022
I recommend this product
Wonderful!
We LOVE our Didyklick so much. I'm not a fan of SSCs so I was wary about the buckle, but it's amazing. I tried the Didytai (no buckle) and I actually prefer this klick because it stays tightened better for me. We are currently wearing this everyday for naps and it's so comfy. My baby is only 10 weeks and he smiles when I pull it out.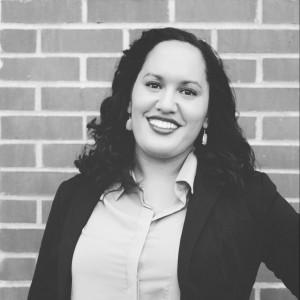 M
Meg

United States
12/06/2020
Best baby carrier ever!
Didyklick is the best baby carrier ever, and believe me, I've tried them all! This is the perfect combo between a soft structured carrier and a wrap. So versatile and comfortable for both newborns and toddlers.
Tatiana
Livingston, Texas, United States
11/19/2020
LIFESAVER!
This was my first LZO carrier and it quickly became my favorite. Easy to get the hang of and so comfortable! Mom of five and my two youngest are only 13 months apart. This has been a lifesaver when I've needed to get things accomplished with a needy velcro baby.
Ida
Estevan, Saskatchewan, Canada
09/24/2020
Beautiful
Absolutely stunning wrap. Highly recommended.
S. J.
Kansas City, Missouri, United States
04/12/2020
Easy to use
This half buckle carrier is my favorite. It's easy to use and adjust. The fabric of this particular wrap is lightweight and breathable, but still feels strong enough to carry bigger babies.
Racquel A.
Pleasanton, California, United States