Didymos Baby Woven Wrap Prima Sun in Bloom
Didymos Baby Woven Wrap Prima Sun in Bloom
Product Description
Description
Didymos Little Zen One Prima Sun in Bloom.  For a long time (feels as special as the Solar Eclipse!) we've been waiting for this to be woven. Based on Prima Sonne Terra wool, this wrap is 100% cotton medium-thick weight wrap is woven in bright yellow gold and warm mocha brown. Certain to be a crowd pleaser, this wrap is suitable for all little ones and skill levels. 

Prima is an iconic Didymos weave and a fan favourite. Having existed in different permutations since the 1970's this weave has withstood the test of time and passing trends. With their classic look and airy weave, there is one for everyone. We find them easy to wrap with, soft after just one wash, and visually stunning. It's a personal favourite at Little Zen One, comprising a good deal of our stash.
Details:
Material: 100% Organic Cotton
Color: Sun Yellow, Moccha Brown 
Fabric Weight: 270 GSM
Released: During Solar Eclipse, August 21, 2017
Rewoven: March 2020
How do you wash your Didymos? Washing instructions
Shipping
In-stock orders ship within 72 business hours from our warehouse. You can choose Flat Rate or Carrier Calculated Shipping. Please note, there are delays with the first (initial) scan at all carriers due to COVID volume. We ship with USPS in United States. In Canada via Canada Post, Purolator, Canpar and UPS. Worldwide with Asendia or USPS. If you need your order faster - no problem! Please reach out and we can off Express and Priority Shipping Options. Outside of North America? You may be charged duties and/or customs fees.
Customer Reviews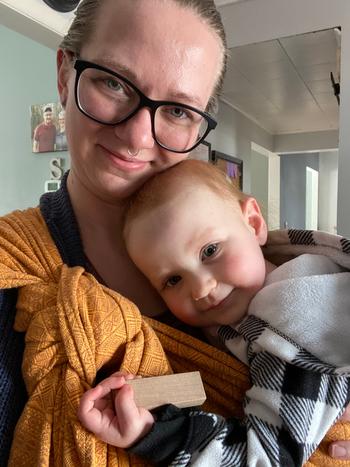 01/25/2021
Gorgeous!
This wrap is so supportive in a variety of carries! The colors are gorgeous and so cheerful. A perfect complement to my collection and my LO.
Jess
Oswego, New York, United States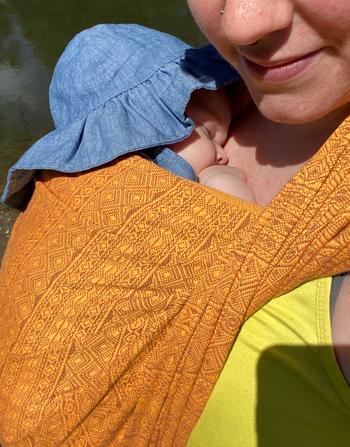 08/18/2020
As bright as the sun!
This wrap is absolutely gorgeous and the colour is so much more vibrant in person. It is a great thin yet super supportive wrap and I always love the prima's!
Kayla D.
Chilliwack, British Columbia, Canada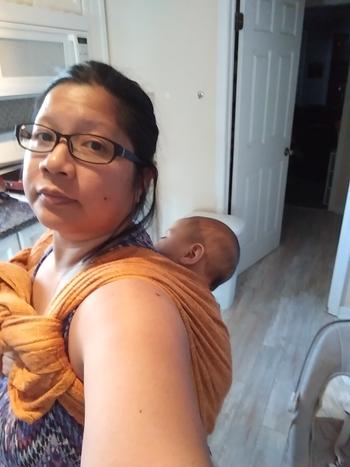 05/13/2020
Good first wrap
This is my first woven wrap. It is a great quality material and I feel that it is "sturdy" and my baby is secure.
Joanna
South Plainfield, New Jersey, United States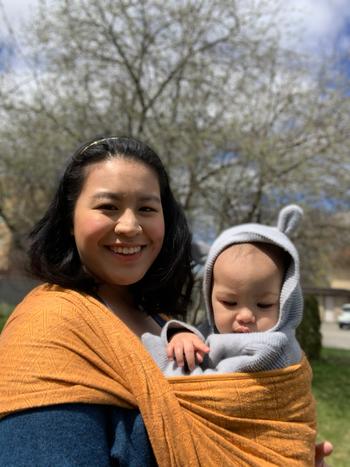 05/13/2020
The colour!!!
I'm in love This colour is gorgeous and I love the tighter weave which makes it less pull prone than the other primas that I've owned and also more supportive. If you're on the fence about this wrap - just go for it!
Sherry M.
Kitchener, Ontario, Canada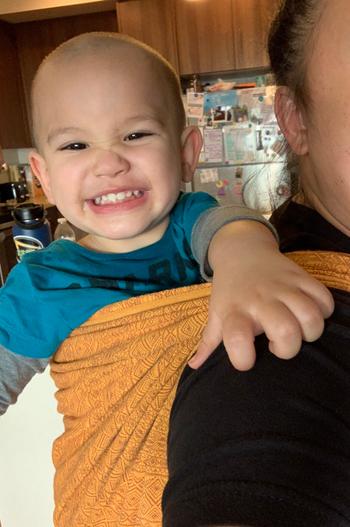 04/13/2020
SO PRETTY
I love the golden color of this wrap. It's nice and bright yet warm. It has a great texture which makes it grippy and easy to wrap with.
Megan G.
San Jose, California, United States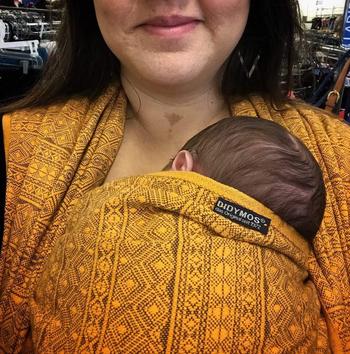 07/06/2018
So many compliments!!
I've searched for a while for the perfect mustard yellow. I'm super picky with yellows as most make me look washed out (olive skin and yellow undertones) but this bright sunflower perfect yellow is just right! Primas are a long time favorite in this household and this cotton beauty is perfect year round! It has broken in nicely as all cotton primas do and I get so many compliments about the colour. Oh and the brown warp is what really brings out the prima weave so perfectly!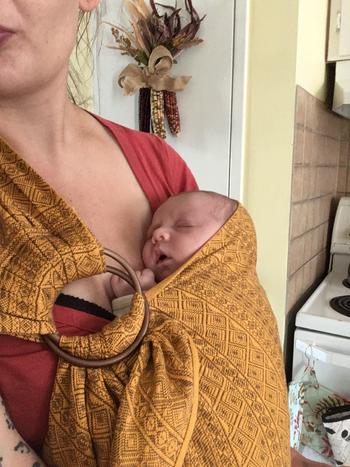 10/18/2017
Absoultly love this wrap
Had it converted rs and I couldn't be ahappier with the conversion and the wq for my newborn And the color is stunning Trying to talk myself out of buying it in a larger size also haha
Brooke
Kingsville, Ontario, Canada
01/04/2021
Beautiful!
This woven wrap is a beautiful one. I'm not a fan of yellow but in person this is absolutely stunning. Unfortunately I didn't snag any photos of us using this with the TBYB program.
Krista M.
South Bend, Indiana, United States