Didymos Baby Woven Wrap Prima Shades of Blue
Didymos Baby Woven Wrap Prima Shades of Blue
Product Description
Description
Didymos Shades of Blue hemp linen! Didymos first tri-blend of organic hemp, linen, and cotton. Medium-weight, soft, smooshy, and slightly textured.
This is an iconic Didymos weave and a fan favourite. Having existed in different permutations since the 1970's this weave has withstood the test of time and passing trends. With their classic look to their airy weave, there is one for everyone. We find them easy to wrap with, soft after just one wash, and visually stunning. It's a personal favourite at Little Zen One, comprising a good deal of our stash.
Hemp and linen: Special tri-weave blends offer very unique characteristics. With hemp's glide and linen's grip, this blend is great for big babies and toddlers. Hemp and linen are both very supportive in different ways we think they really excel together!
Like all Didymos wraps, they offer support in the width and length, but have nice diagonal stretch. 
55% Organic Cotton, 25% Hemp, 20% Linen
Natural, White, Dark Blue, Azur Blue
230 GSM
How do you wash your Didymos? Washing instructions
Shipping
In-stock orders ship within 72 business hours from our warehouse. You can choose Flat Rate or Carrier Calculated Shipping. Please note, there are delays with the first (initial) scan at all carriers due to COVID volume. We ship with USPS in United States. In Canada via Canada Post, Purolator, Canpar and UPS. Worldwide with Asendia or USPS. If you need your order faster - no problem! Please reach out and we can off Express and Priority Shipping Options. Outside of North America? You may be charged duties and/or customs fees.
Customer Reviews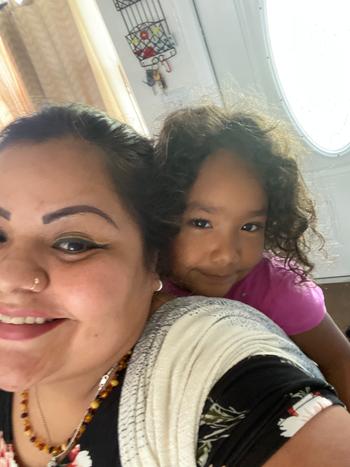 07/22/2020
SOB
I love this three blend wrap is the perfect one, SOB forever. Thank you Allie for bringing us these beauties.
Jackie Q.
Fort Myers, Florida, United States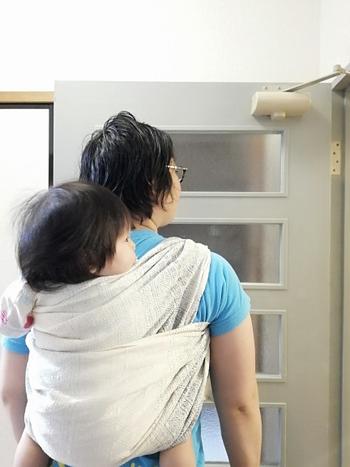 10/29/2019
SOB is the best
SOB is so soft and supportive. It's OK as short wrap. I wanna other size too
04/28/2019
Awesome service and faster than expected shipping.
Allie from lzo is very fast to answer all questions about wraps, I was very fascinated by shades of blue and has lots of questions. Shes really great with service. Very satisfied. I also love my wrap. It's amazing.
Angel S.
St. Catharines, Ontario, Canada
08/07/2017
5 Stars
Shades of Blue is my favourite! I wish I could have this pattern on all of my accessories! It is supportive and cooler for the summer months.
Kayley
Hamilton, Ontario, Canada
04/02/2017
Amazing wrap!
I love Shades of Blue, not only because it is beautiful but also because it is just a joy to wrap with. Thinner but not too thin, lots of texture, easy to tighten a knot. Love the customer service from little zen one too. :)