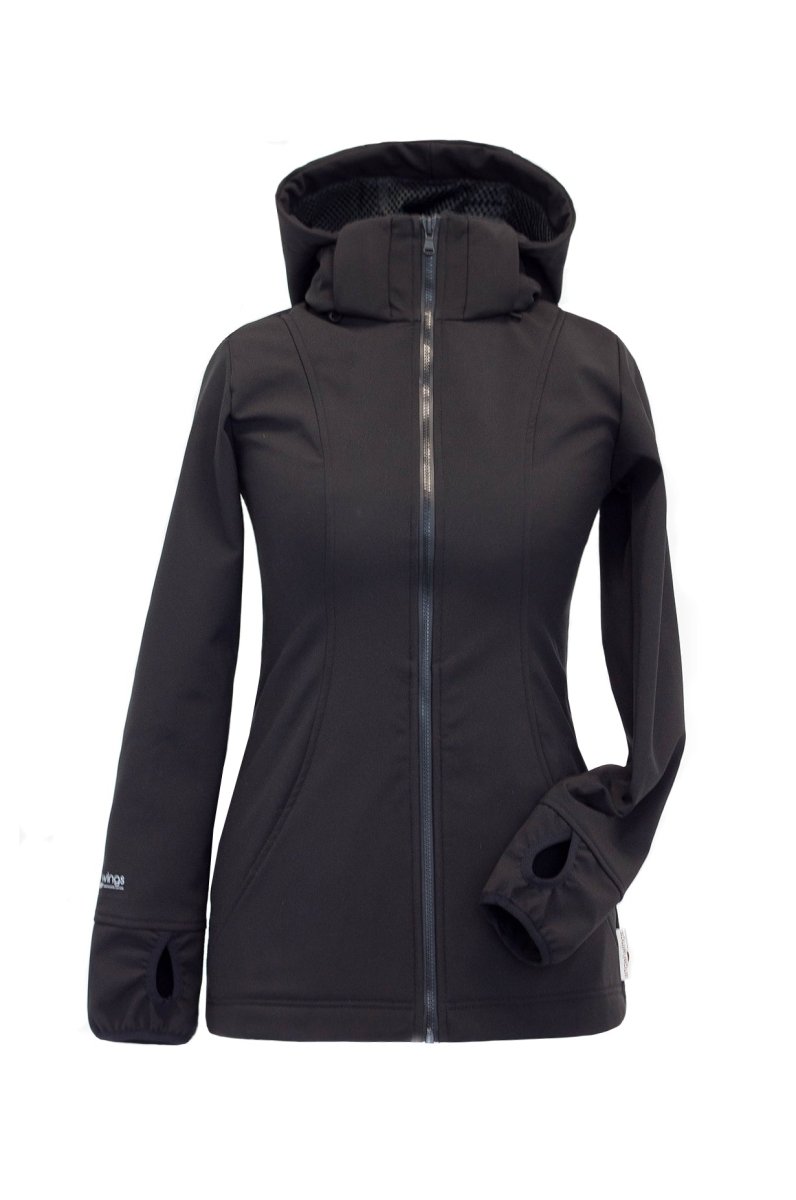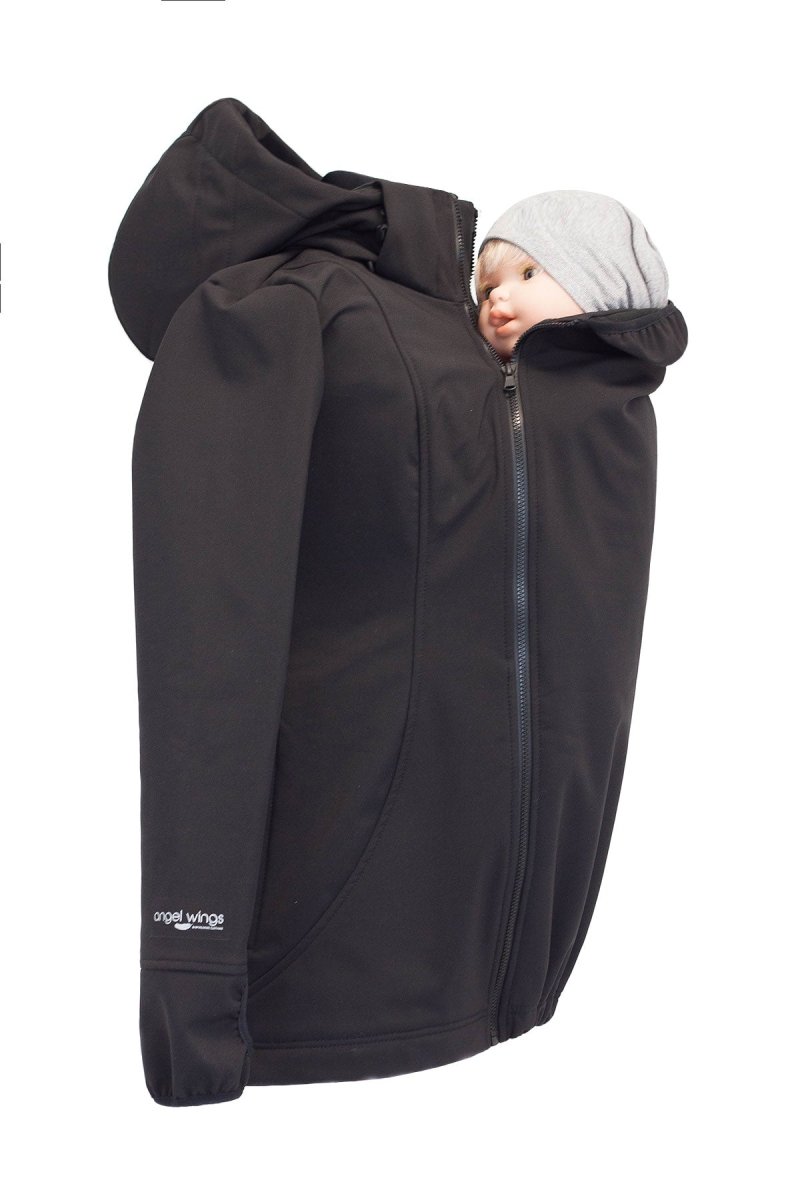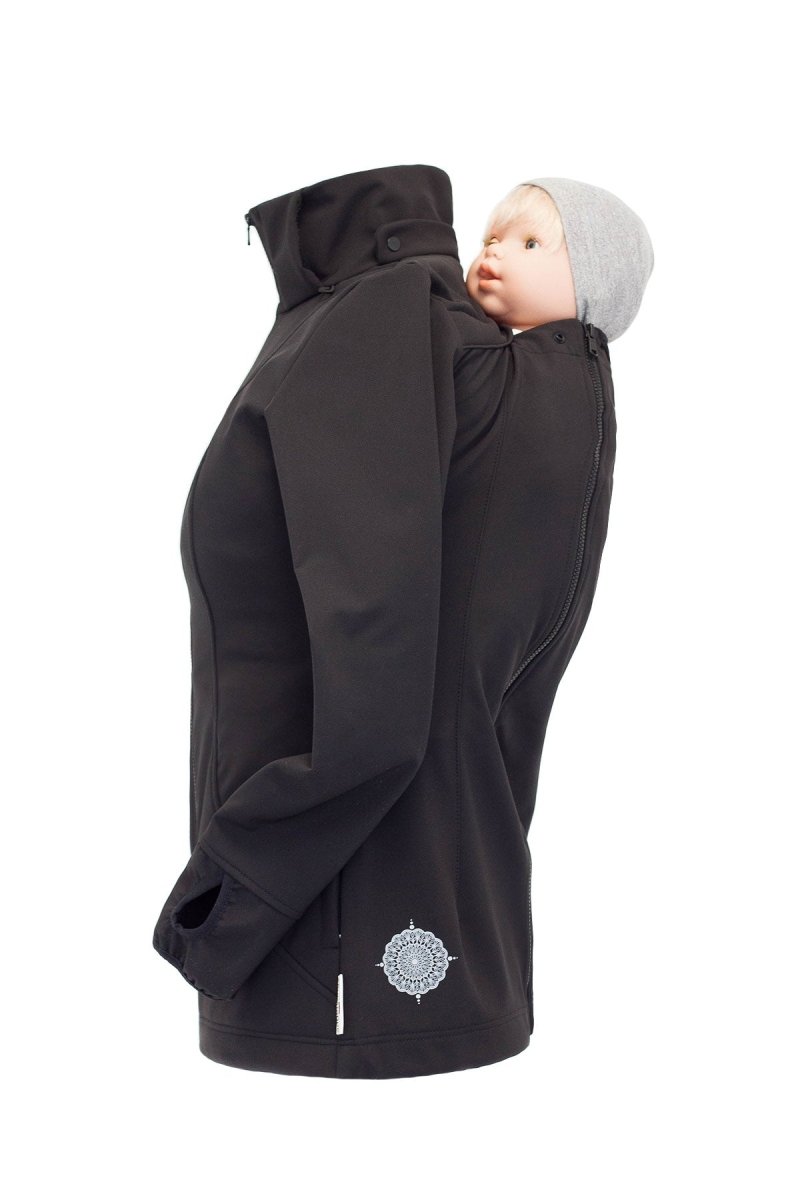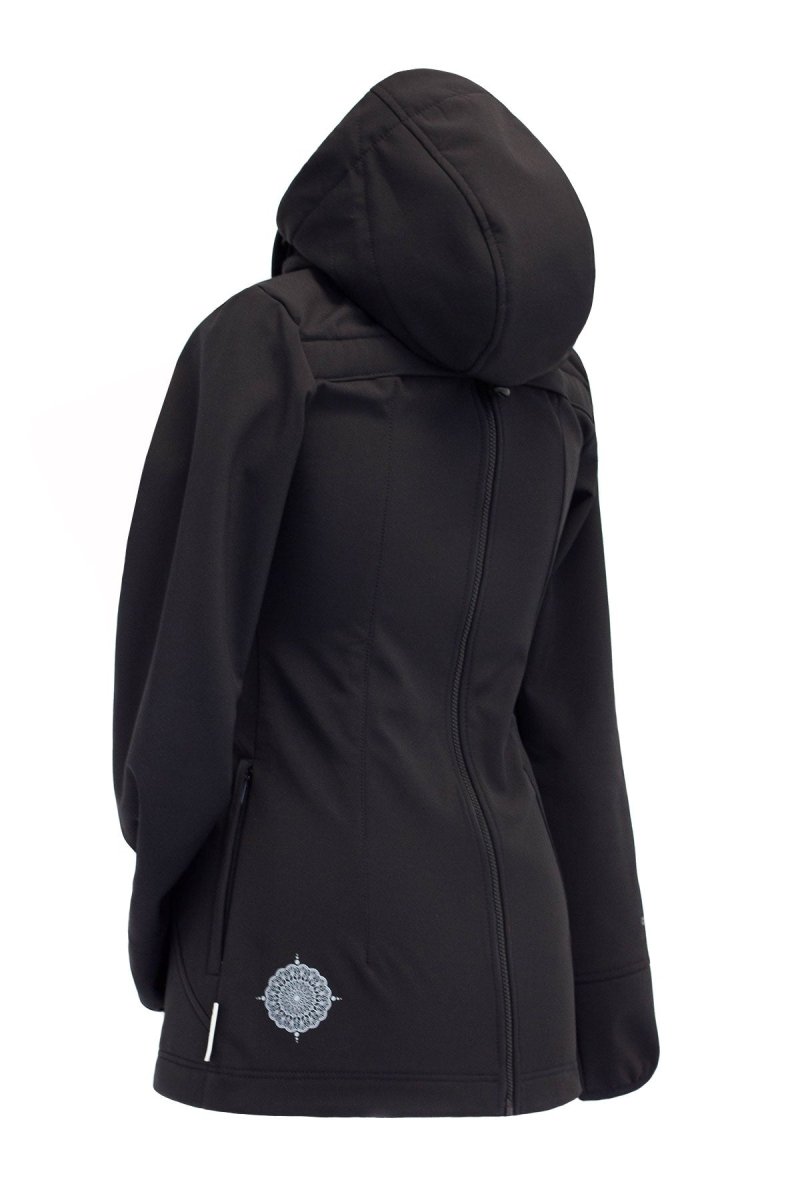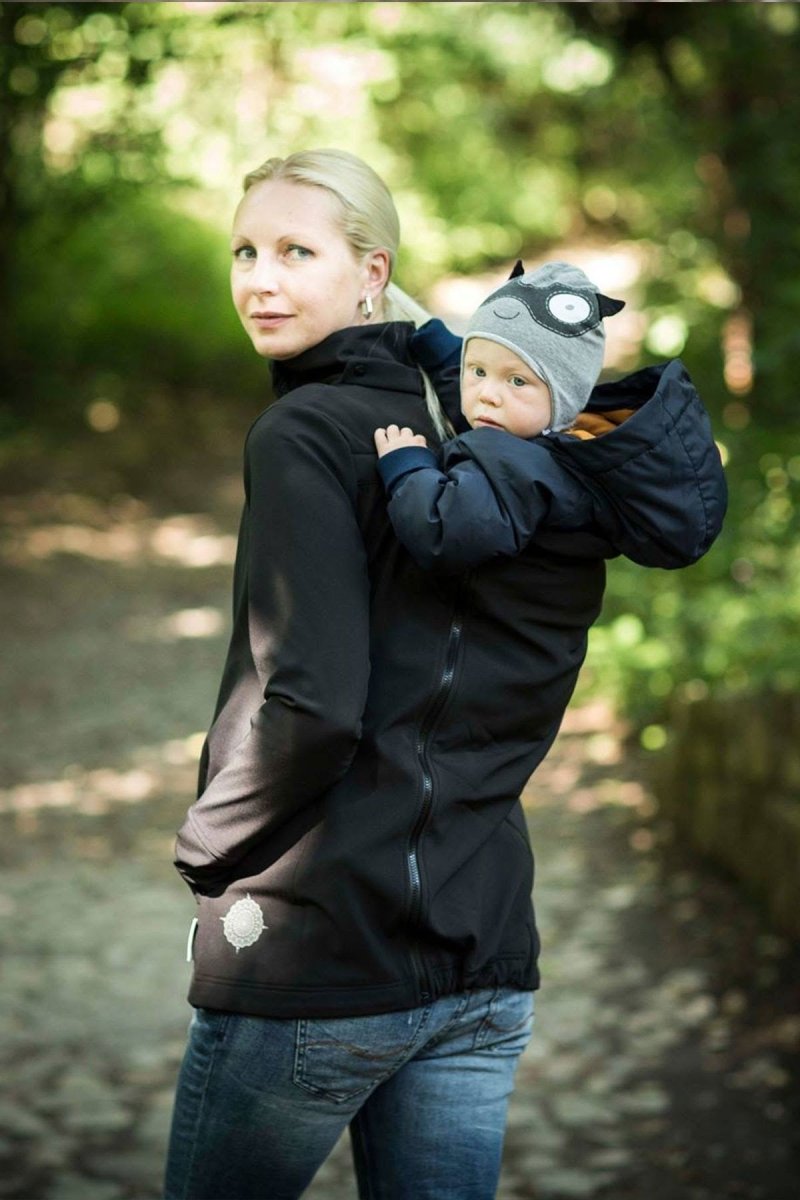 Angel Wings Babywearing Softshell Jacket Black
Angel Wings Softshell Jacket  Black

This Softshell jacket is designed for parents who carry their children in a baby carrier. The jacket is suitable for carrying your baby at the front as well as at your back and, with purchase of a maternity insert, it is perfect for the last months of pregnancy when an expectant mother needs space for a growing belly under their classic jacket. It can be easily and elegantly used without the inserts while you do not carry your baby.
If you are looking for a piece of clothing that will be used all year-round, this  jacket is the right choice!

The jacket is made of excellent quality outdoor material called Softshell. It is therefore resistant to wind, rain, perfectly drains sweat. It is lightweight yet warm, especially in spring or autumn or cooler summer days. And by combination with a fleece sweatshirt it allows you to create winter option.

The jacket accessories:
2x inserts for expansion – 1 narrower for smaller kids, 1 wider for grown-up little children – both of them can be inserted in the front as well as the rear zipper
1x hood for securing child's head (convenient for sleeping children)
1x adult hood

Maintenance:
- Warm wash up to 30°C
- Iron up to 110°C
- Do not tumble dry 
- Do not bleach
- Chemical cleaning YES
- Do not use fabric softener
We recommend using detergents designed for washing of functional textiles.

Waterproofness - 10000 mm/H2O;
Moisture permeability - 5000 g/m2/24h 


Material composition:

Outer fabric - 94% Polyester, 6% Spandex
Membrane - 100% Polyurethane
Inner layer - Microfleece - 100% Polyester
Angel Wings Babywearing Softshell Jacket Black